The former brother-in-law of Robert Durst, the accused killer at the center of the highest-profile murder trial in the country right now, is speaking out publicly for the first time after learning top Westchester prosecutors are reopening the cold case into his sister's disappearance.

Jim McCormack, the one-time brother-in-law of the infamous real estate scion and suspected killer, says he has renewed hope in his family's fight for justice.

When asked if he knows who killed his sister, McCormack says he has no doubt who did it.


Bob Durst killed my sister in 1982.

"None, absolutely none. Bob Durst killed my sister in 1982," says McCormack.

"The McCormack family wants desperately to have this thing finally brought to at least a charge," McCormack says.
In an exclusive interview, the New Jersey father of two opened up to News 12's Tara Rosenblum about the living nightmare he and his three siblings have endured since their baby sister, Kathie Durst, went missing back in 1982.
McCormack says that the last time he saw his sister alive was 39 years ago during a Christmas gathering. Robert Durst wanted to go home at the end of the evening, but Kathie wanted to stay. What happened next has haunted McCormack for decades.

THE FULL VIDEO - THE ROBERT AND KATHIE DURST STORY

"He walked over to her, grabbed her by the top of her hair and yanked her. And she went with that pull. My grandmother's eyes were as big as pizza pies. She grabbed her coat and she turns to me and says 'It's OK, Jimmy,'" he says.


On the way to the abortion, he threw water on her head.
McCormack says this was the first sign of domestic abuse he witnessed in the marriage of his sister and her husband.
McCormack also shared details of another painful chapter in the marriage.
After her disappearance, the family discovered a journal Kathie kept where she wrote Robert forced her to get an abortion in 1976.
"On the way to the abortion, he threw water on her head," says McCormack.

Prosecutors have long suspected that Durst killed his wife - although her body has never been found.
The Westchester County District Attorney is now reopening the 1982 disappearance as a murder case – appointing top prosecutors from a new cold case unit to review evidence. The case will be viewed from the lens of domestic abuse.
"At the time that this alleged homicide occurred, we did not have the same understanding of domestic violence and how that kind of abuse could play into relationships and how it could frankly color, law enforcement. By that I mean police and prosecutors' perspectives on what happened and how they investigate a crime," says Westchester District Attorney Mimi Rocah.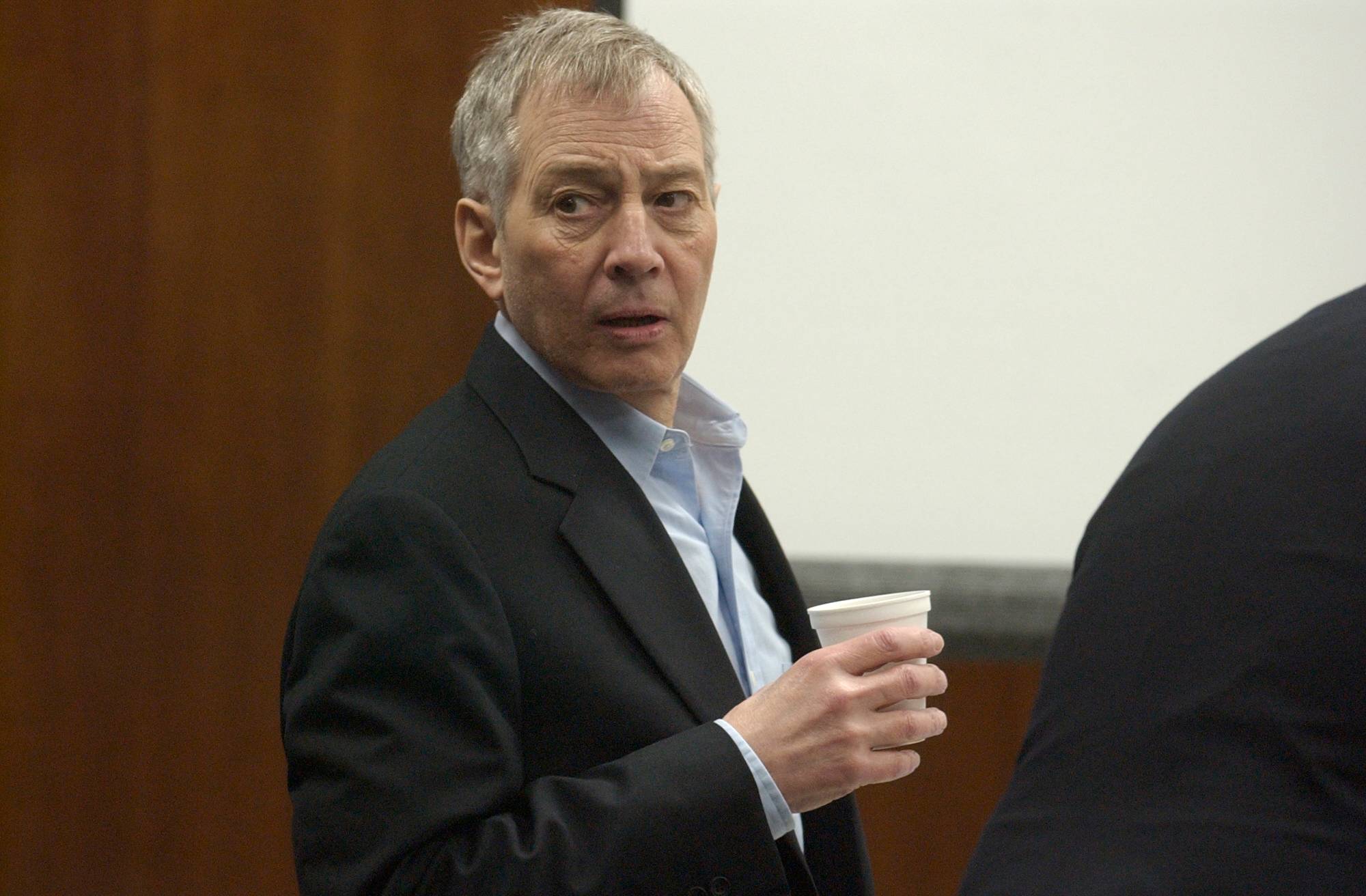 Defendant Robert Durst during his trial Wednesday, Oct. 15, 2003, in Galveston, Texas. Durst was arrested and charged with the murder and dismemberment of his neighbor. (AP Photo/Pat Sullivan)
Although Kathie Durst was not declared legally dead until 2017, her disappearance has been considered the most notorious cold case in Westchester County for decades.News 12's Tara Rosenblum first broke the news that the district attorney was reopening the case.


Susan knew exactly what happened to my baby sister.
The family of Kathie Durst says that while they feel closer to justice than ever before, they are also anxious over Robert Durst's failing health.
The real estate baron has appeared frail and weak as he stands trial in California for the murder of his best friend Susan Berman, who prosecutors say was going to implicate him in Kathie's death.
"Susan knew exactly what happened to my baby sister," said McCormack.
After Susan's death, millionaire Robert Durst had the resources to go into hiding. But death, mystery and intrigue hounded him.

In Galveston, Texas, Durst disguised himself as a mute woman using the name of an old Scarsdale classmate. Durst testified that he killed his neighbor and dismembered him as an act of self-defense. He was acquitted of his neighbor's murder in 2001.
"If you just happen to be in the wrong place at the wrong time, and he discovered that you are a danger to him, then you're gone," says McCormack.

In this March 10, 2020, file photo, Robert Durst looks over during his murder trial in Los Angeles. (AP Photo/Alex Gallardo, Pool, File)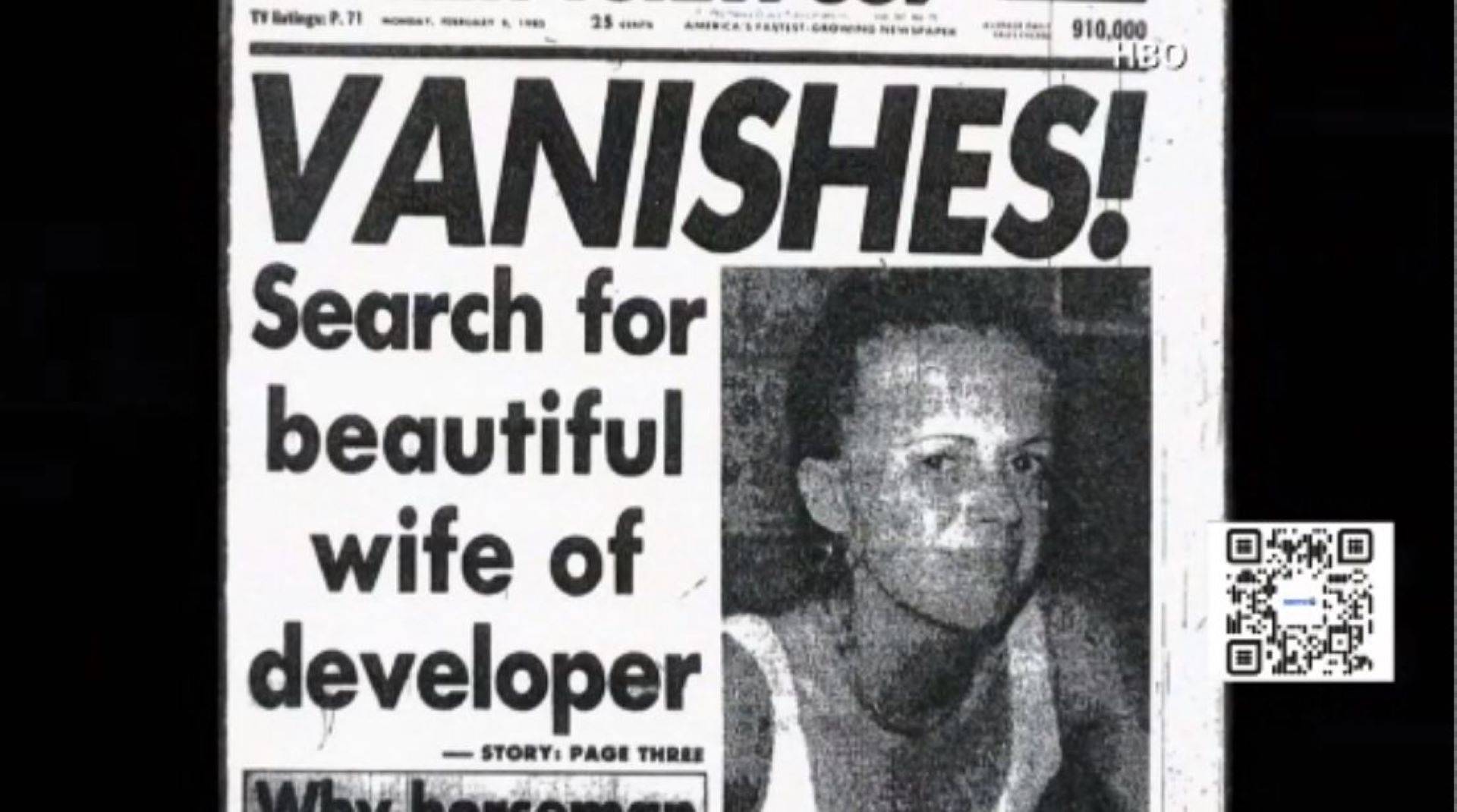 Kathie Durst reported missing (News 12)
---
As Robert Durst stands trial for murder in California, first lady Jill Biden's former husband has alleged a secret affair with Durst's first wife, Kathie, days before her disappearance nearly four decades ago.
Bill Stevenson says he has never shared his story publicly before, but he decided to disclose the revelations now due to Durst's failing health.
"I feel like I'm the missing link in this case," he says.
Stevenson, a concert hall owner from Delaware, first met Kathie Durst in the 1960s when they were children spending summers near one another in the Poconos.
"She was a cool little sister where you'd look over and laugh and she would say something funny. And you know, she was to be heard not to be just seen," he says. "As we went through our lives together, I watched her grow up to be a beautiful young woman."
I feel like I'm the missing link in this case
The friendship continued - even as they went on to marry different partners - people who would become household names for very different reasons. Jill Stevenson later became Jill Biden and the first lady of the United States. Kathie's husband, Robert Durst, wound up as one of America's most notorious and analyzed suspected serial killers.
THREE DAYS IN DELAWARE
In the summer of 1974, Bill and his then-wife Jill hosted Robert and Kathie Durst at their Delaware home (photo below) for a long, three-day weekend.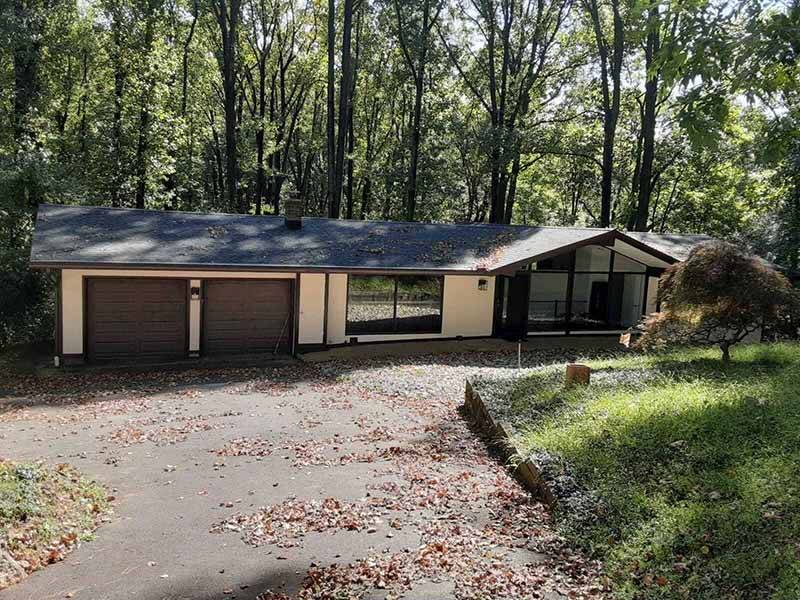 Stevenson said Kathie and Jill had an instant connection.
"Both students. Both very smart. They're similar people at that age. It was hard not to hit it off," he says.
In a 2 1/2-hour, exclusive interview with News 12's Tara Rosenblum, Stevenson says it was a stark contrast to his connection with Robert Durst.
"I remember him talking to himself in my garage. To me, it was like, 'Oh my God.'"
The bigger shock would come a few years later in a surprise phone call from Kathie.
Stevenson said Kathie called him extremely upset, saying she was "scared to death," having "a real problem with Robert" and that he was being violent with her.
"I think at that point she really couldn't trust anybody around her who knew Robert, I guess. I don't know why she picked me, but I'm glad she did," he says.
As Stevenson tried to hold back his tears, he added, "But I do feel like I let her down. I look back at that last two months and go 'What could I have done differently?"'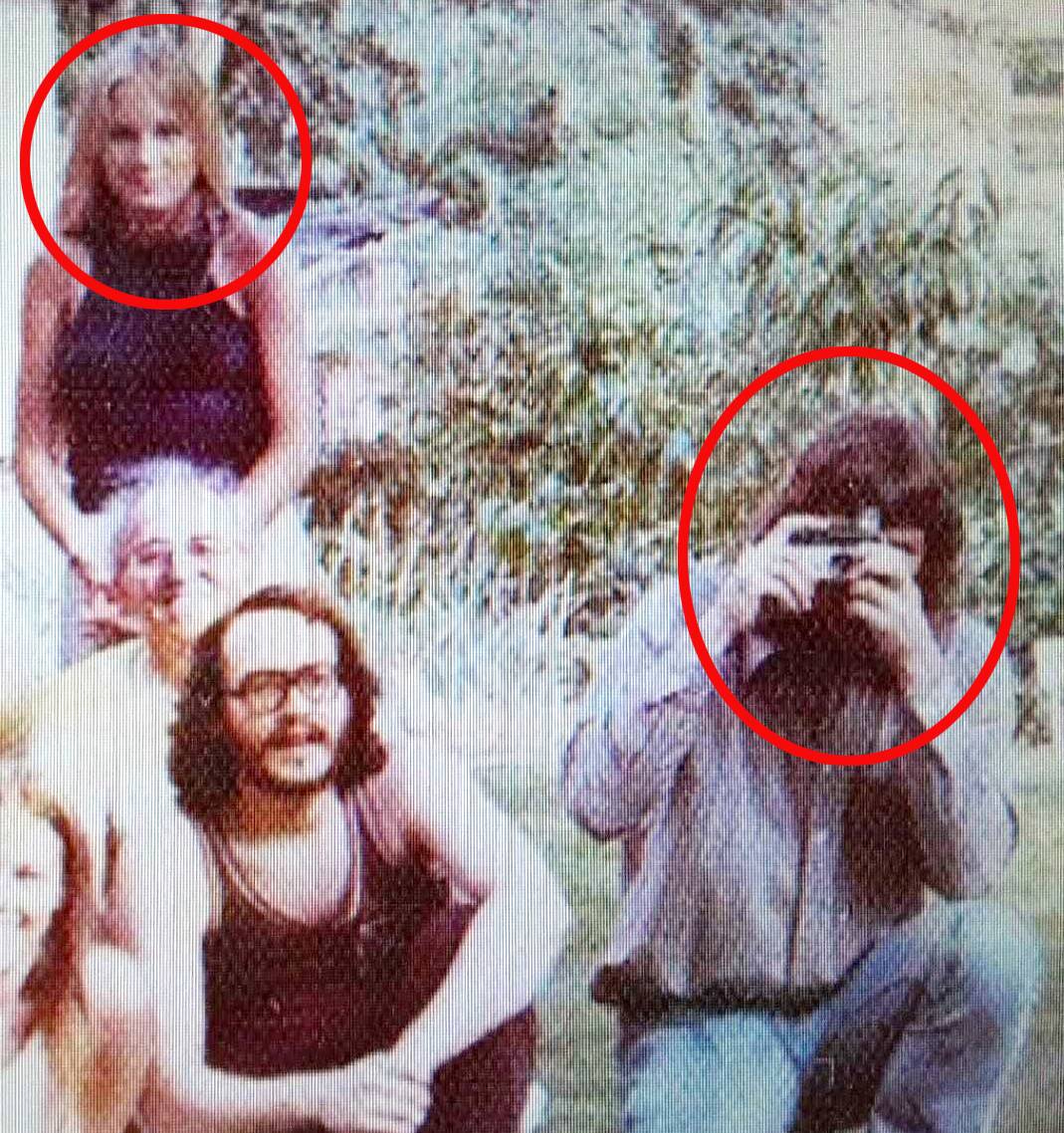 Jill (top left) and Bill Stevenson (behind the camera) (Courtesy of Bill Stevenson)


A MEMORABLE AFFAIR
Between December 1981 and January 1982, Stevenson, who was now divorced from Jill, says he visited Kathie at least five times in New York City to try and help her escape her troubled marriage.
During one of those visits, when he and his best friend George Kearns stayed at Kathie's apartment, their relationship took an unexpected turn.
"I felt like I was falling asleep. I was looking at the table and then all of a sudden, I look over and Kathie is standing next to me, and I looked over and I realized that she was in a silk nightie, nothing was said, and she grabbed my hand. Led me back to the bedroom. We closed the door and life changed for both of us. Totally unexpected. Beautiful night and no regrets," says Stevenson.
The "beautiful night" then took a drastic turn for the worse.
"The next thing I realize there is pounding at the door at 7:30 a.m. She runs out of the bedroom, and then runs back in and says, 'It's Bob.' I jump up. I ran out. And then all of a sudden, he screams something. He had a wad of cash rolled up and hit her right in the face with it, and it was so crazy, and he started yelling, 'Kathleen, this isn't going to happen.' And she started yelling, 'I'm moving to Delaware. I'm moving to Delaware. I'm done.' and I'm like, sitting there. I'm in shock. People have to understand that this guy is a monster - I saw it in his eyes."
People have to understand that this guy is a monster - I saw it in his eyes
George Kearns says he also remembers the incident vividly, including his memories of Kathie, who he described as "the kind of girl you wouldn't mind taking home to introduce to your mother."
"It was a lot of yelling and screaming and he was very angry," says Kearns. "I was behind Bill behind the door...You know, whatever happened could have happened that morning if we hadn't been there. I mean, he just had no control over himself, you know, just kind of out of his mind, angry."
Kathie Durst vanished 10 days later.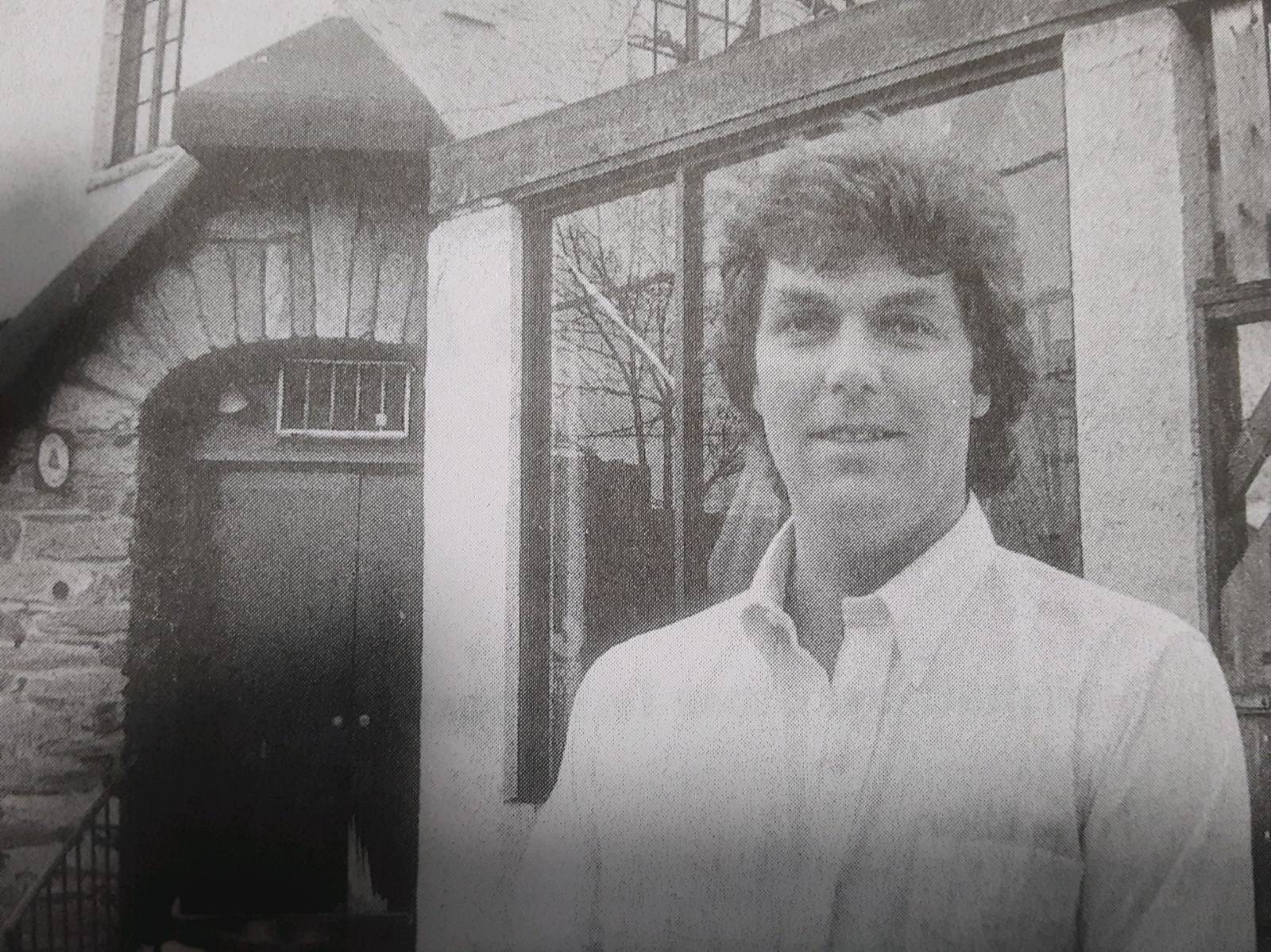 Bill Stevenson (Courtesy of Bill Stevenson)



SEARCH FOR KATHIE

"I got in my car and went to the 19th Precinct, literally within 24 hours. And I said, 'He killed her,'" said Stevenson. "He wrote a couple of things down. He goes, 'We'll get back to you.' I never heard another word from them."

News 12's Tara Rosenblum asked Stevenson if he thought his intimate relationship with Kathie Durst had anything to do with her disappearance.

"Absolutely, I think it would have driven him crazy. And I don't feel guilty about that. He was abusing her and she wanted out. I do not regret that. The minute I saw her standing there and she grabbed my hand, it was all I could think about. I got to be honest, and if it led to him going off the deep end I think, and at that point, I don't regret it. Not a second," says Stevenson.

"I feel if something was wonderful at the end of her life, I hope this was it. I just hope she had the same thoughts at the end there."

Stevenson added that he believes Kathie is looking down right now, saying ''I cannot believe this story is finally going to be told."

The NYPD does not keep visitor logs dating back to the 1980s, so it could not comment on Stevenson's story. Robert Durst's attorney told Tara Rosenblum that he wanted to watch News 12's story before reacting to Stevenson's allegation. He added that Durst had nothing to do with his wife's death.

Stevenson also told News 12 that he has written an autobiography, but decided not to publish it at this time.

Kathie Durst's family did reveal to Tara Rosenblum that Kathie told them about her time with Bill Stevenson before she went missing.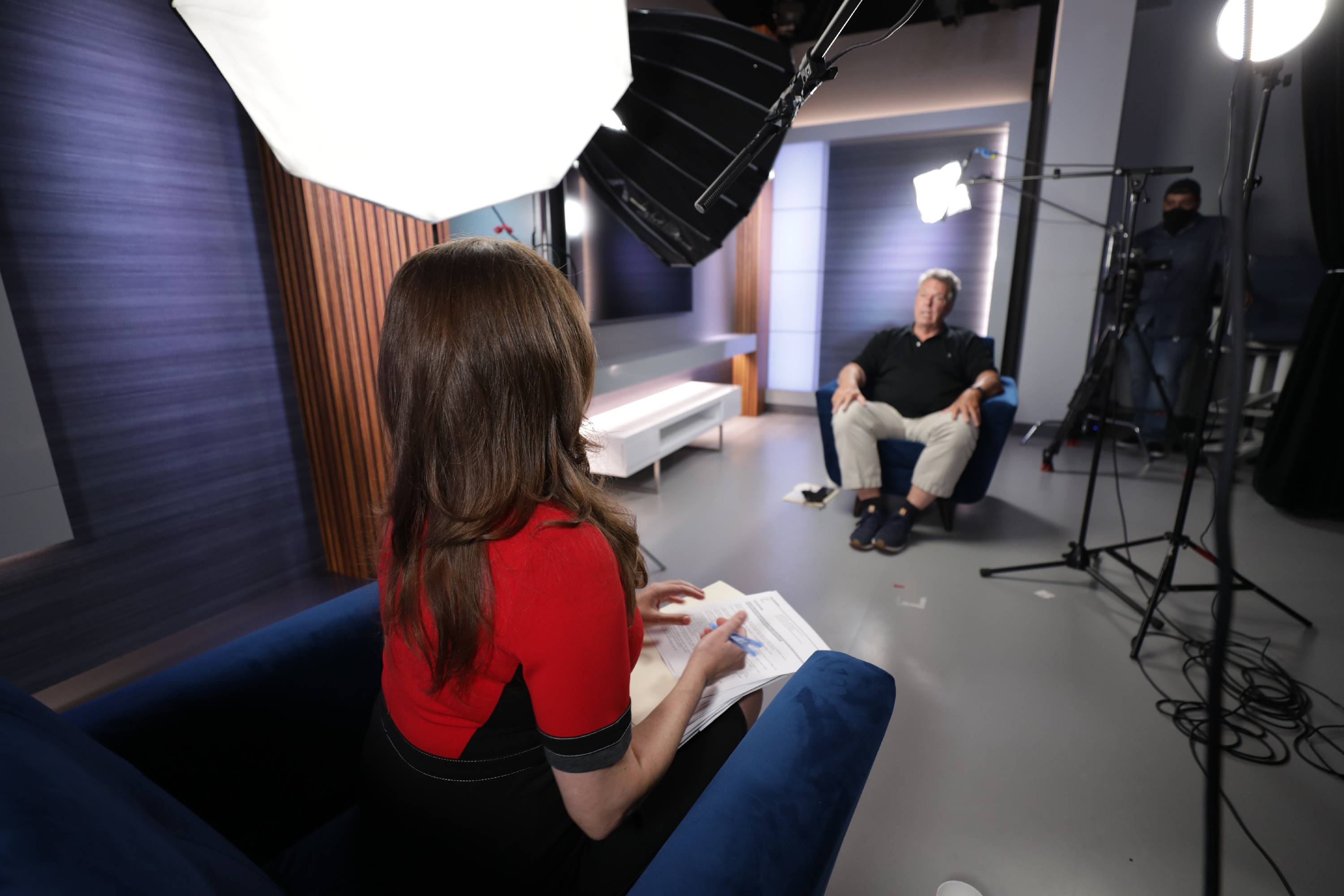 Tara Rosenblum's exclusive, one-on-one interview with Jill Biden's former husband, Bill Stevenson.


COLD CASE GETS HOT LEAD

A nearly four-decades-old cold case is now getting a hot lead, thanks to newly revealed information provided by the Turn To Tara team.


New York prosecutors are now officially looking into allegations from Bill Stevenson, the ex-husband of first lady Jill Biden.

He revealed exclusively to News 12 that he had an affair with Robert Durst's wife, Kathie, just days before she vanished.


The murder mystery involving millionaire real estate heir Robert Durst has been highly scrutinized but kept tightly under wraps by the Westchester District Attorney's Office for weeks.

But News 12 can now confirm that the alleged extramarital affair Tara Rosenblum uncovered, along with a witness who's never spoken out before, has become a focal point of this cold case investigation.


Pennsylvania businessman George Kearns tells News 12 he wants justice for the family of Kathie Durst after nearly four decades.


Kearns says he was there the night Stevenson had a romantic encounter with Kathie Durst and even witnessed Robert Durst explode in a fit of rage early the next morning - 10 days before she vanished.


He just had no control over himself. He was just out of his mind angry

Kearns said he saw "essentially a madman screaming in the apartment."

"He just had no control over himself. He was just out of his mind angry," said Kearns.


The alleged outburst happened in Robert and Kathie's former Upper East Side apartment.


George says Kathie had invited him to crash on her living room couch that night along with Stevenson, after the three of them had gone to a local bar.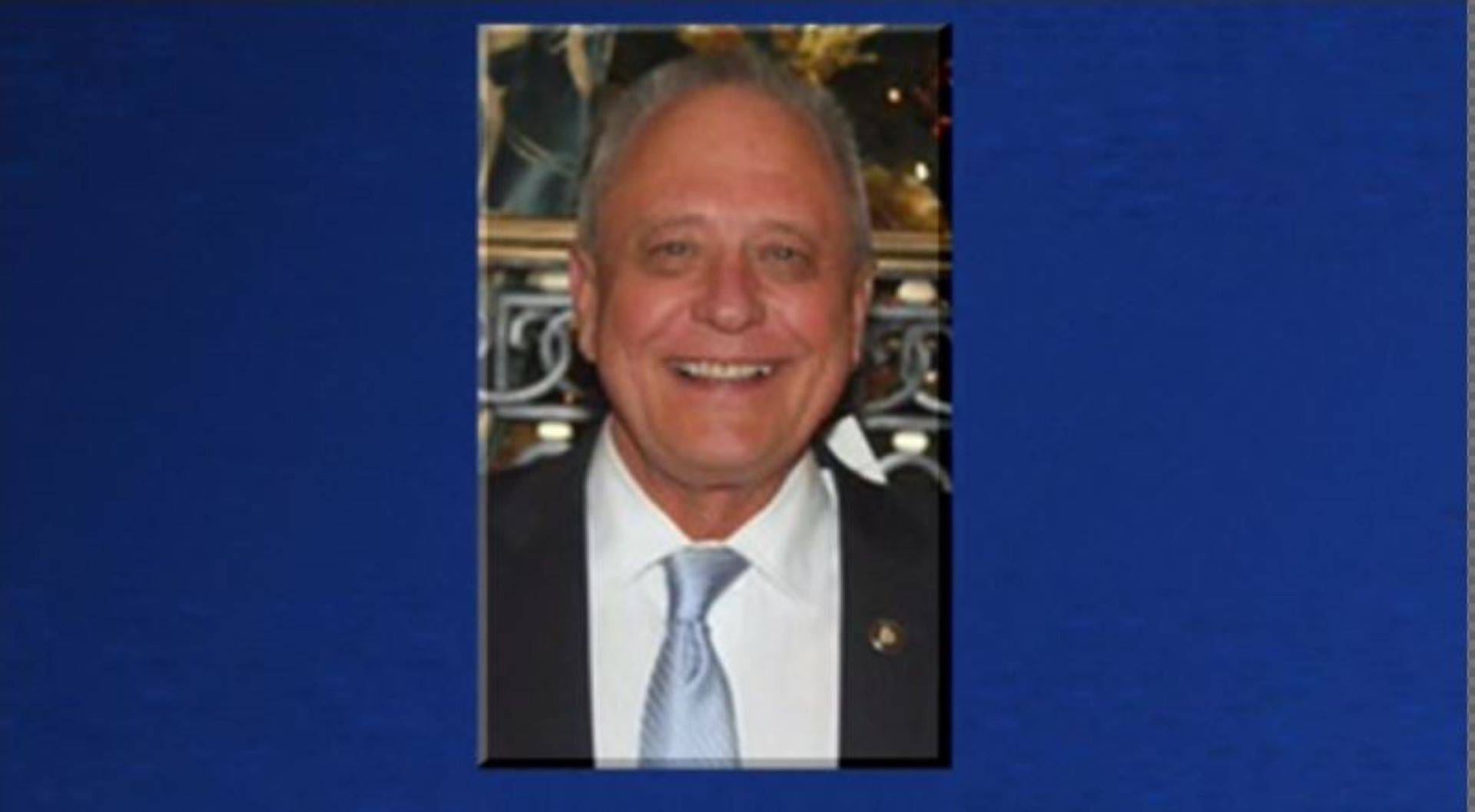 Witness George Kearns


His story is now in the hands of Westchester's top prosecutor.


One week after News 12's first report aired this month, Kearns says two detectives from the DA's team contacted him and conducted an interview about what he saw that night.


Dan Schorr, a former New York City and Westchester County prosecutor, has tried many homicide and domestic violence cases in his career.


He was working under former DA Jeanine Pirro 20 years ago when Kathie Durst's case was reopened.


Schorr says News 12's interview with Bill Stevenson is probably a tipping point in the investigation.


News 12 reached out to District Attorney Mimi Rocah for comment on all of this. Her spokeswoman declined, citing the ongoing investigation.


George Kearns says his interview lasted under an hour and now he's just hoping charges will be filed in the case very soon.


Robert Durst is currently on trial for the alleged murder of his best friend in California.


A judge is expected to rule this week on Robert Durst's motion for a mistrial due to his failing health.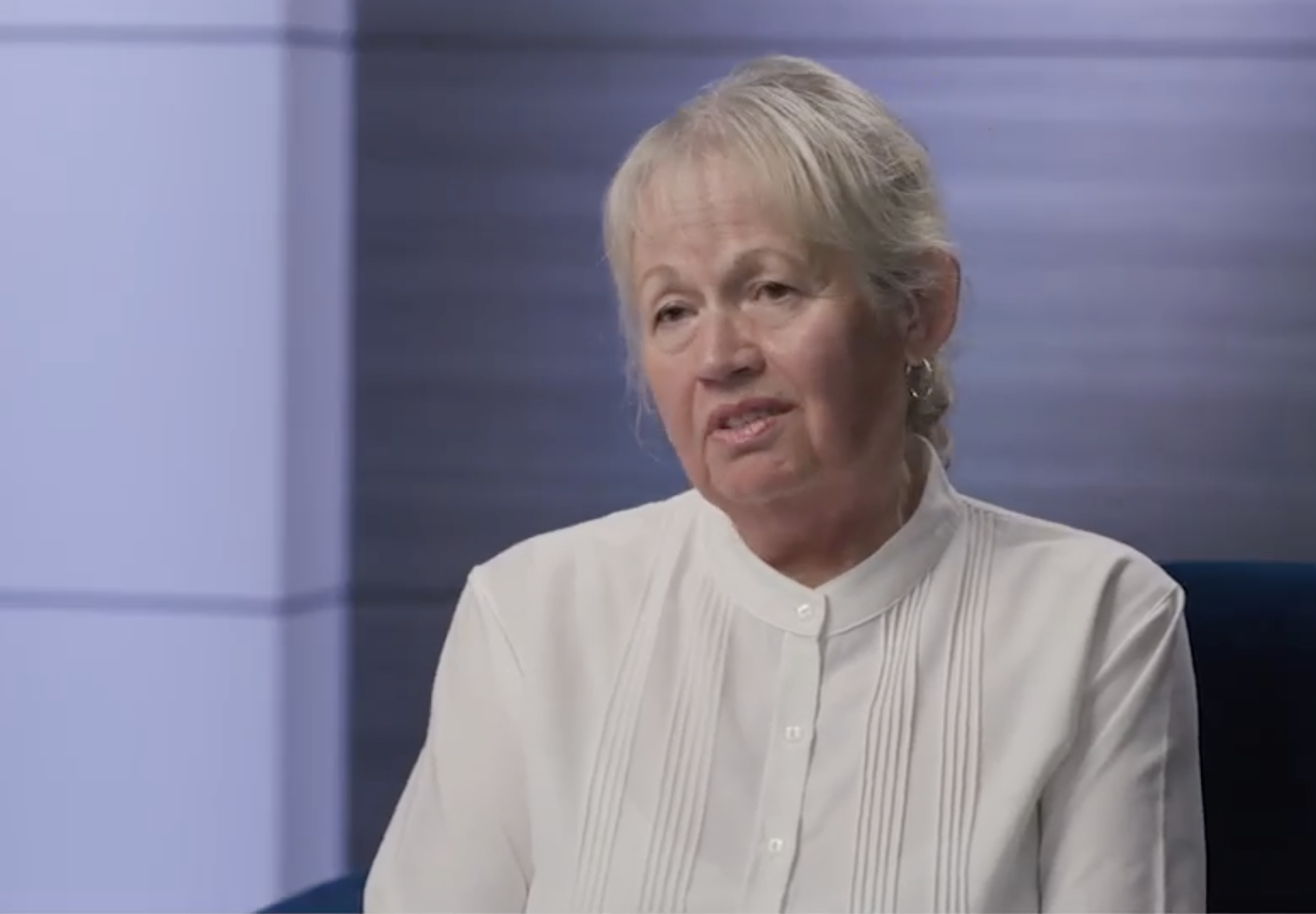 Kathie Durst's sister, Virginia McKeon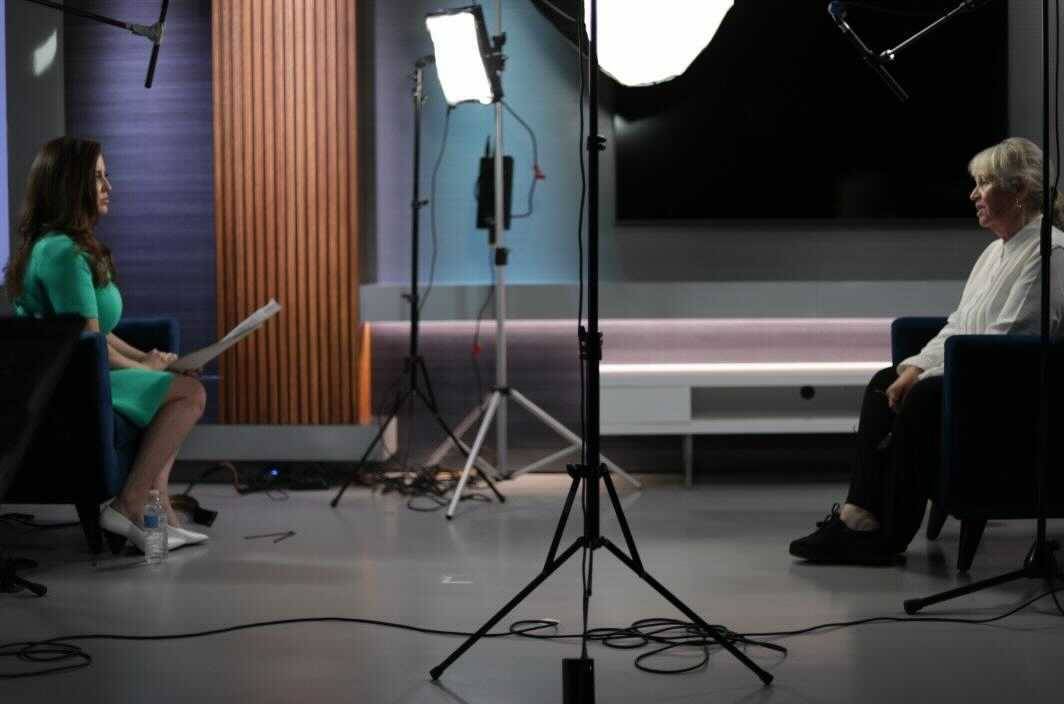 Tara Rosenblum talks exclusively with Kathie Durst's older sister, Virginia McKeon


Excerpt from Kathie Durst's journal

Project Credits:
Pauline Chiou: News Director, News 12 Westchester/Hudson Valley
Lee Danuff: Senior Producer, News 12 Digital
Alan Flamenhaft: Photographer/Editor
Audrey Gruber: Vice President of News, Altice USA
Frank Pokorney: Assistant News Director, News 12 Digital
Tara Rosenblum: Senior Investigative Reporter, News 12 Westchester/Hudson Valley
Jean Salzarulo: Investigative Producer
Chris Vaccaro: VP, News 12 Digital