A Disturbing Trend

Swastikas painted on buildings, a Mexican woman beaten and left for dead and verbal threats shouted by drivers on the road.

These are just some of the approximately 2,300 recently documented acts of hate hurled toward specific groups in the tri-state area.

Hate at Home: A Problem All Around Us
News 12 The Bronx has compiled, researched and organized hate-crime data that shows disturbing incidents of hate at a time when the country seems more divided than ever. The incidents have left a deep impact on individuals and communities in New York, New Jersey and Connecticut.

Statistics researched for this project show the Jewish community to be among the most common target of hate. However, the incidents overall impact a wide range of victims from a variety of backgrounds.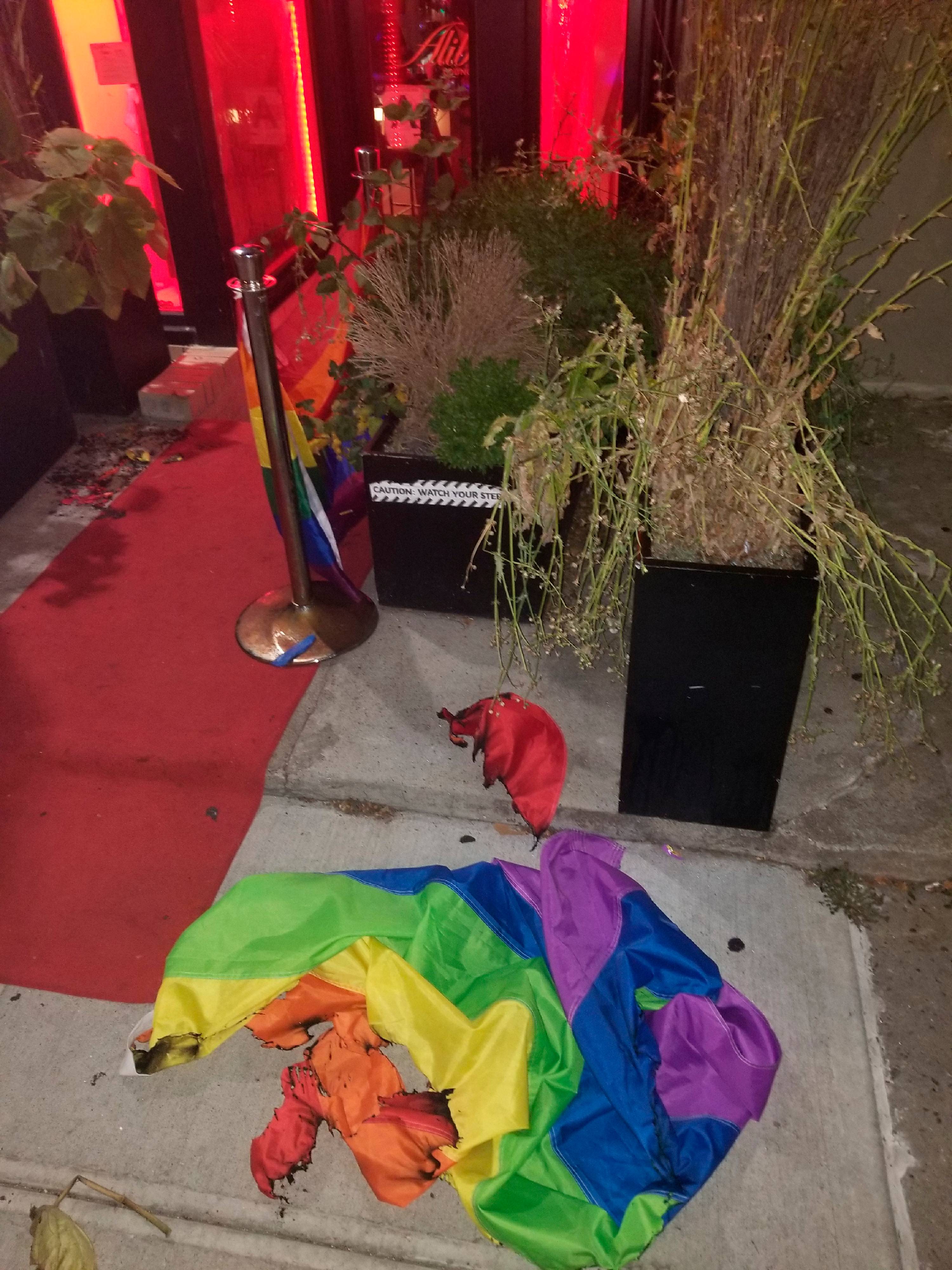 A burned rainbow flag lays on the stoop of the Alibi Lounge, early Monday, July 8, 2019, in New York City. (Alexi Minko via AP)
Hate Crimes on the Rise
A recent uptick in hate in the city has many questioning – why?
"I don't know, but something is not right. Something is wrong, and we need to have those public discussions." says former New York Assemblyman Dov Hikind.
I don't know, but something is not right. Something is wrong, and we need to have those public discussions
"Quite frankly, there has been a national uptick in hate crimes across the country. New York City has not been immune to an uptick," says Brooklyn District Attorney Eric Gonzalez.
Interview: Abraham Gopin - victim of a hate crime who was beaten with a brick: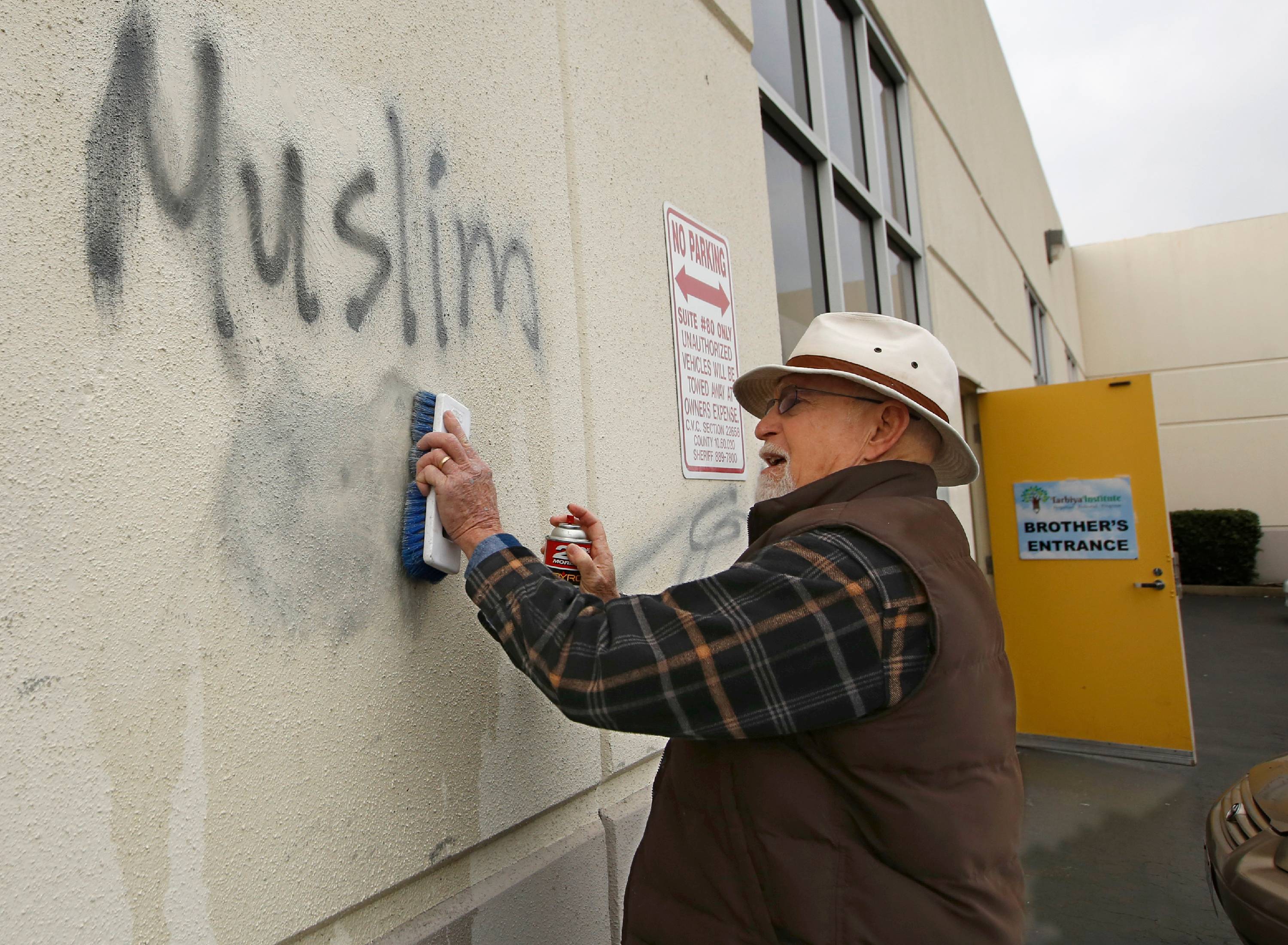 Tom Garing cleans up racist graffiti painted on the side of a mosque in what officials called an apparent hate crime, in Roseville, Calif. (AP Photo/Rich Pedroncelli)
News 12 compiled our own exclusive database of hate incidents we've covered since 2017 to take a deeper look at this disturbing trend.
Data from the NYPD shows an increase in hate incidents citywide. In the Bronx, anti-Semitic incidents have been among the most commonly reported acts of hate.
There were eight reported incidents in 2017, eight in 2018 and at least five in the first half of 2019.
When he attacked him, he says 'Jewish, Jewish, give me money.
In June, a Russian-speaking Jewish family from Co-op City had to deal with the pain of a violent assault and attempted robbery on their son who has a disability. The incident, News 12 is told, was also being investigated as a hate crime.
"When he attacked him, he says 'Jewish, Jewish, give me money,'" says Maria Mankovetskiy.
Interview: Former New York Assemblyman Dov Hikind:

The LGBTQ community has also seen a handful of hateful incidents. Statistics from the NYPD show that 2017 saw 12 attacks on LGBTQ+ people. The numbers dropped in 2018 with three reported homophobic attacks in all. So far this year, none have been reported.

According to police, the Bronx has seen a rise in anti-white crime in the first half of the year. At least five incidents have been reported so far, compared to two in both 2017 and 2018.

One Bronx man says he was assaulted last year. He tells News 12 he was punched in a pizzeria for being white and gay.

Interview: New York City Councilman Chaim Deutsch: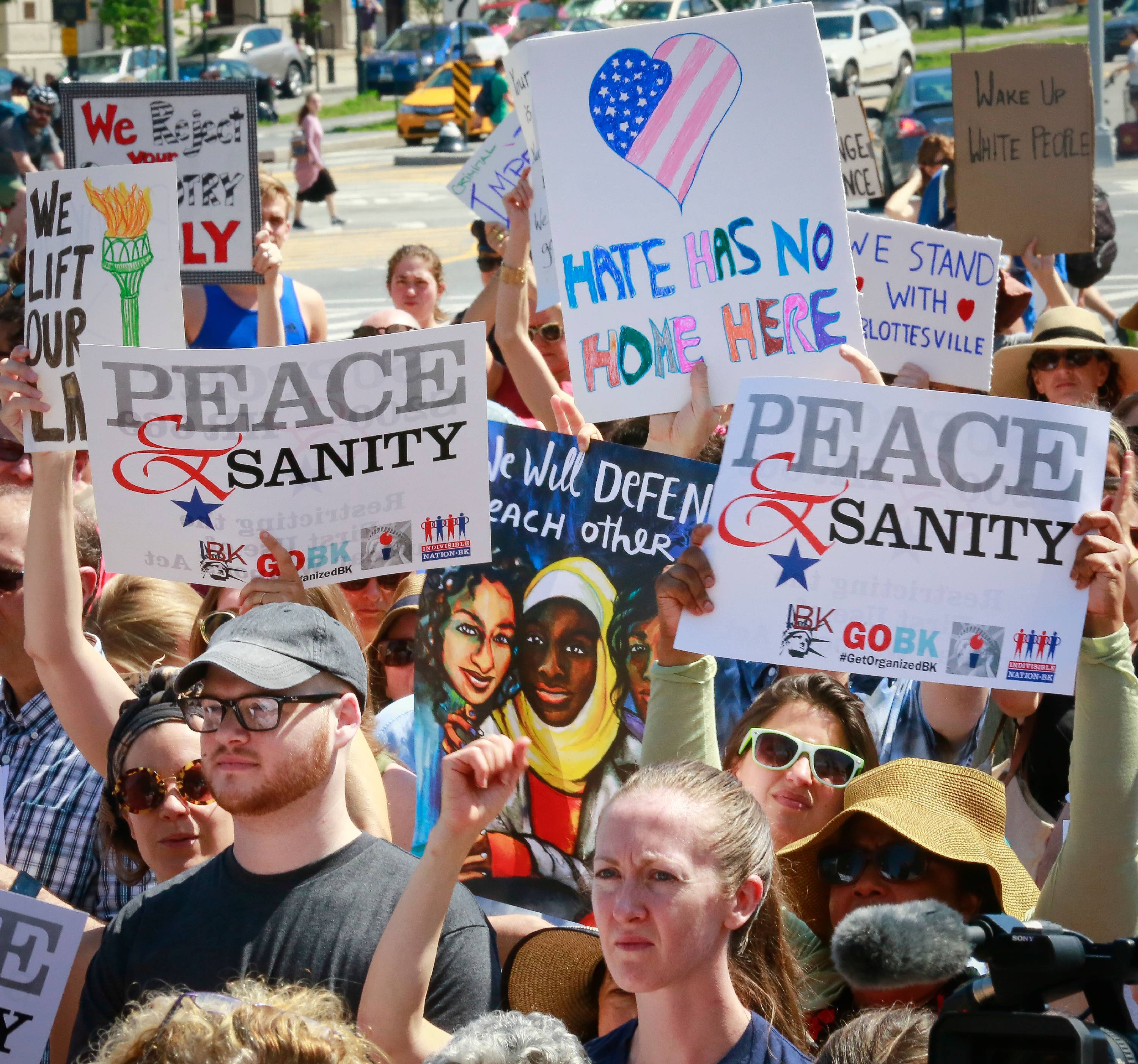 Protesters listen during a "Peace and Sanity" rally in Brooklyn. (AP Photo/Bebeto Matthews)
Another group often targeted is the black community The same data shows three reported incidents in both 2017 and 2018. So far, no incidents have been reported this year.
Records from the police department reflect four attacks against the Muslim community since 2017, but our exclusive data finds at least five incidents in 2017 alone. That number dropped to two the following year. So far, one incident has been reported in 2019.
Let's start as early as possible in educating diversity, educating different cultures and seeing a child interact with other children through books, through music.
Community leaders from across the city say it all comes down to education.
Interview with Stephanie - Found swastika drawn on a mural:
"Let's start as early as possible in educating diversity… and by the time they get 20, 21 years old they get it," says Democratic District leader Geoffrey Davis.
Interview: Rabbi Menachem Heller - Victim of Vandalism

Hate at Home: Overview of the Investigation
Advocates citywide are now working to see the root cause of many of these hate crimes, many saying that a large percentage of them aren't even being reported because of fear. Mayor Bill de Blasio has set up the
Office for the Prevention of Hate Crimes
to work on curbing this trend.

Project Credits:

Christian Braxton: Photographer
Deena Farrell: Digital Producer
Syed Imam: Developer
Stan Kowalski: News Director, News 12 The Bronx
Hannah Kliger: Reporter/Editor/Photographer

Elly Morillo: News 12 Digital Producer
Laurent Octobre: Photographer
Pratik Parija: Graphics
Frank Pokorney: News 12 Digital Executive Producer
Aime Rodriguez: News 12 Brooklyn Bureau Chief
Tara Rosenblum: Investigative Reporter
Jose Sanchez: Photographer
Manoj Shamdasani: Vice President, Local News
Chris Vaccaro: Vice President, News 12 Digital