The Metropolitan Detention Center (MDC), a federal jail in Sunset Park, isolated entire inmate units together regardless of some testing positive for COVID-19, resulting in hundreds of inmates getting sick, a Team 12 Investigation found.

As part of our investigation throughout this page:
• HEAR calls from inmates inside
• READ letters from anonymous inmates
• SEE the CDC guidelines
• MEET the family of Edwin Segarra, who died after catching COVID inside MDC
• ANALYZE our COVID case data

VIDEO: Inmates say MDC blatantly ignored COVID protocols

WHY HAVE HUNDREDS OF INMATES STUCK IN ISOLATION GOTTEN SICK WITH COVID-19?

Our investigation found that the isolation practices inside The Metropolitan Detention Center (MDC) broke CDC guidelines in its treatment of inmates with COVID-19.

On the day the first December outbreak started, our sources inside claim an unnamed guard came in without their mask, throwing up.

Nausea or vomiting are symptoms of COVID-19.

Those same sources say that one unit, unit 73, was put on lockdown together, regardless of COVID test results.

They claim that decision forced the virus to spread rapidly, not just to their unit, but to staff and to other units inside the jail.

One-hundred-and-sixteen staff members at MDC have tested positive for COVID-19 since the pandemic began, according to our data. Testing is not mandatory for staff.

Gregory Cooper, a former inmate and criminal justice advocate, witnessed the start of the pandemic inside the prison. He was released in April 2020.

"(Inmates aren't) interacting with the public. Who do they interact with? Right. Staff," says Cooper.

MDC would not allow us to speak with staff members and repeatedly denied these claims.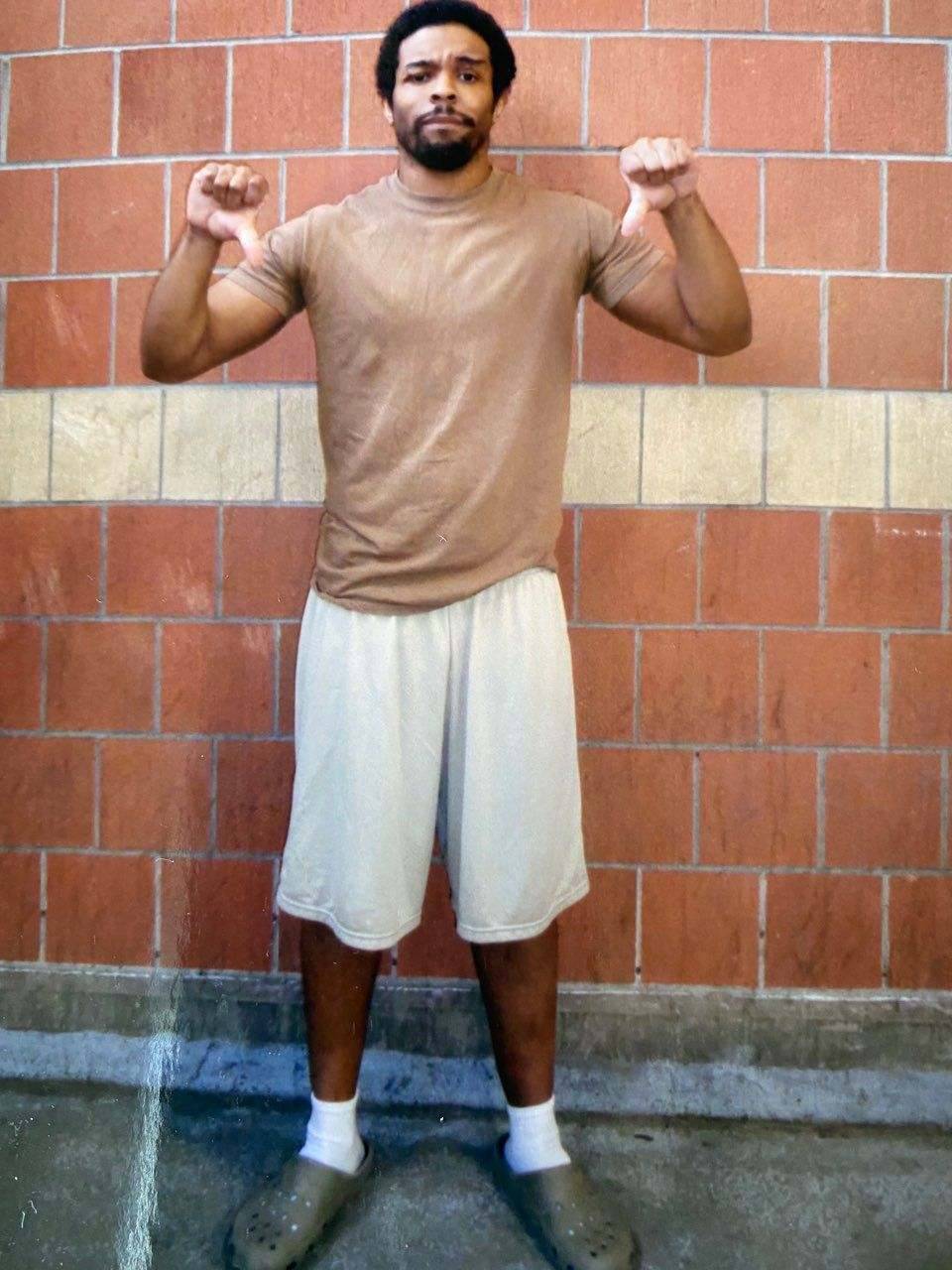 Lloyd Chris Kidd, an inmate at MDC who spoke to News 12 for this investigation.

PHONE CALL: Initial call with Lloyd Chris Kidd, connecting him with News 12
PHONE CALL: News 12 connects with Lloyd Chris Kidd
PHONE CALL: Discussion about MDC's medical treatment
PHONE CALL: Conversation about positive tests among inmates
WHAT ARE THE CDC GUIDELINES FOR DETENTION CENTERS?
The Metropolitan Detention Center assured Team 12 Investigates that they follow the CDC's rules, which in part say:
Confirmed positive individuals need separate housing locations.Inmates with suspected COVID-19 should be housed individually.
Our sources say MDC broke these rules, repeatedly, isolating entire units together with no separation.
The prison responded to our questions by also ensuring us of their corrections officers' safety practices. They listed temperature checks, health screenings and mask wearing.
Staff gets priority, voluntary testing, and are told to self quarantine in their homes if they are symptomatic or test positive.
View their full updated guidance for detention centers
here
.
VIDEO: Chopper 12 over MDC Brooklyn:


VIDEO: Inmates bang on the walls to protest conditions at MDC



TEAM 12 TRACKS COVID CASE NUMBERS

News 12 has been tracking COVID-19 cases inside MDC Brooklyn.

We had heard multiple reports of trashed medical records, both from families with loved ones inside MDC, as well as from inmates themselves.

Our team started tracking our data after the prison would not give us cumulative information, using daily numbers reported on its website. They would not allow us to speak to anyone inside, staff or inmates. They also would not allow our cameras inside the facility, even after we asked three times, and visitations had resumed from the pandemic pause.

We worked to connect with sources inside the prison, connecting over the phone as well as via letter. We also met with a former inmate who got out of prison four years early because of the threat of COVID at the jail.

Those sources alleged that MDC denied inmates medical attention.

"They kept me in the same cells with them," says Lloyd Chris Kidd, a current inmate at MDC, about being stuck in the same cell as an inmate who tested positive for COVID, while he tested negative. "So then a few days later when they came to test us again I tested positive."

"But I can tell you that had it not been for COVID, I could have died in there,"
says Gregory Cooper, a former inmate who was released because of the pandemic's threat.

They said that instead of allowing them to use the phones to call their families, they had been locked in their cells for, at times, days in a row.

Inmates claimed that inmates who tested negative for COVID-19 were kept in the same cell as those who texted positive, forcing the healthy inmates to get sick.

We also uncovered a legal battle between an accredited prison health expert, an NYU doctor and epidemiologist, who testified in part:

"MDC is not prepared to contain any outbreak of COVID-19... its practices put detainees and staff at grave risk of infection, serious illness, or even death."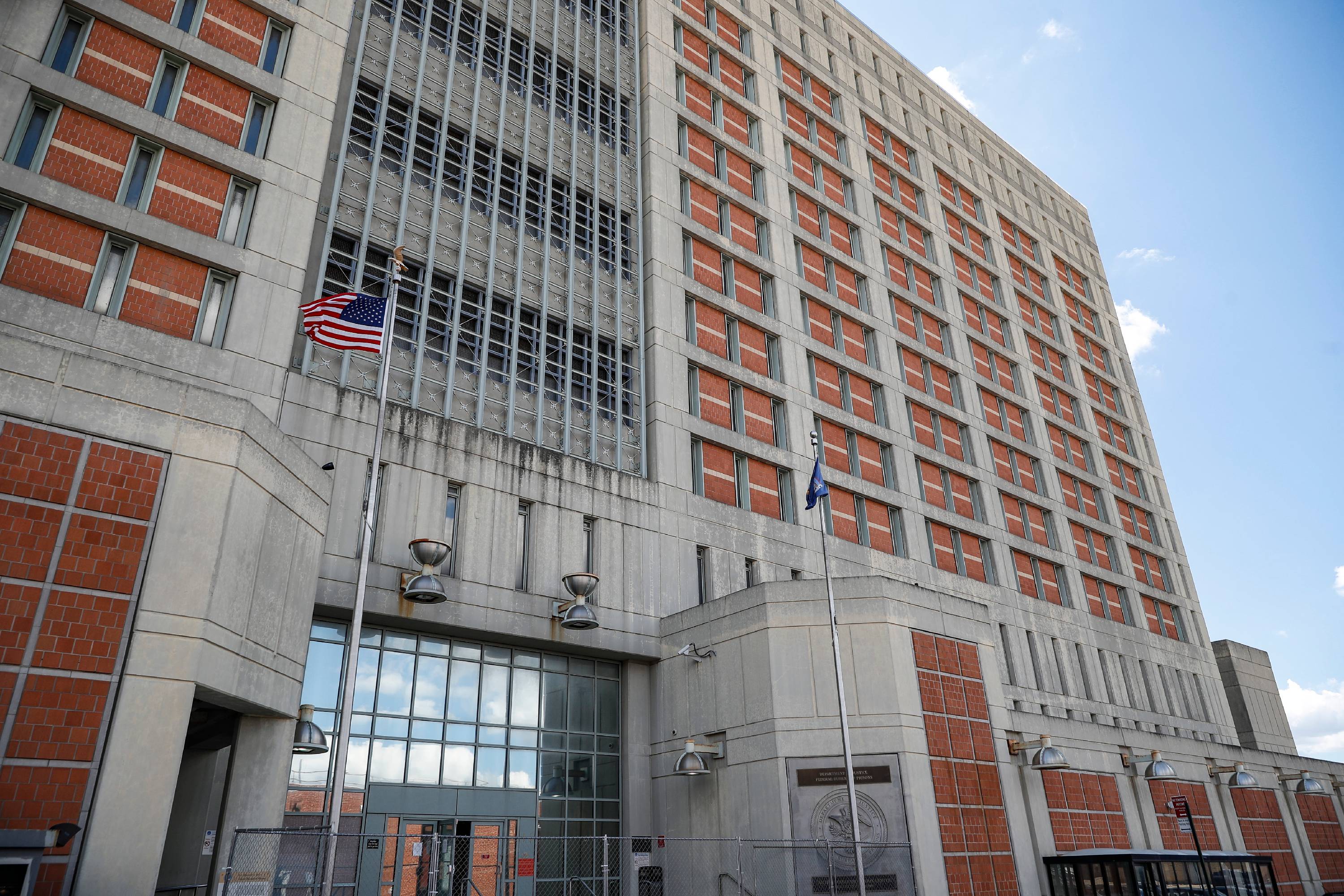 The Metropolitan Detention Center in Brooklyn

(AP Photo/John Minchillo, File)
MDC'S COVID DEATH: WHO IS EDWIN SEGARRA?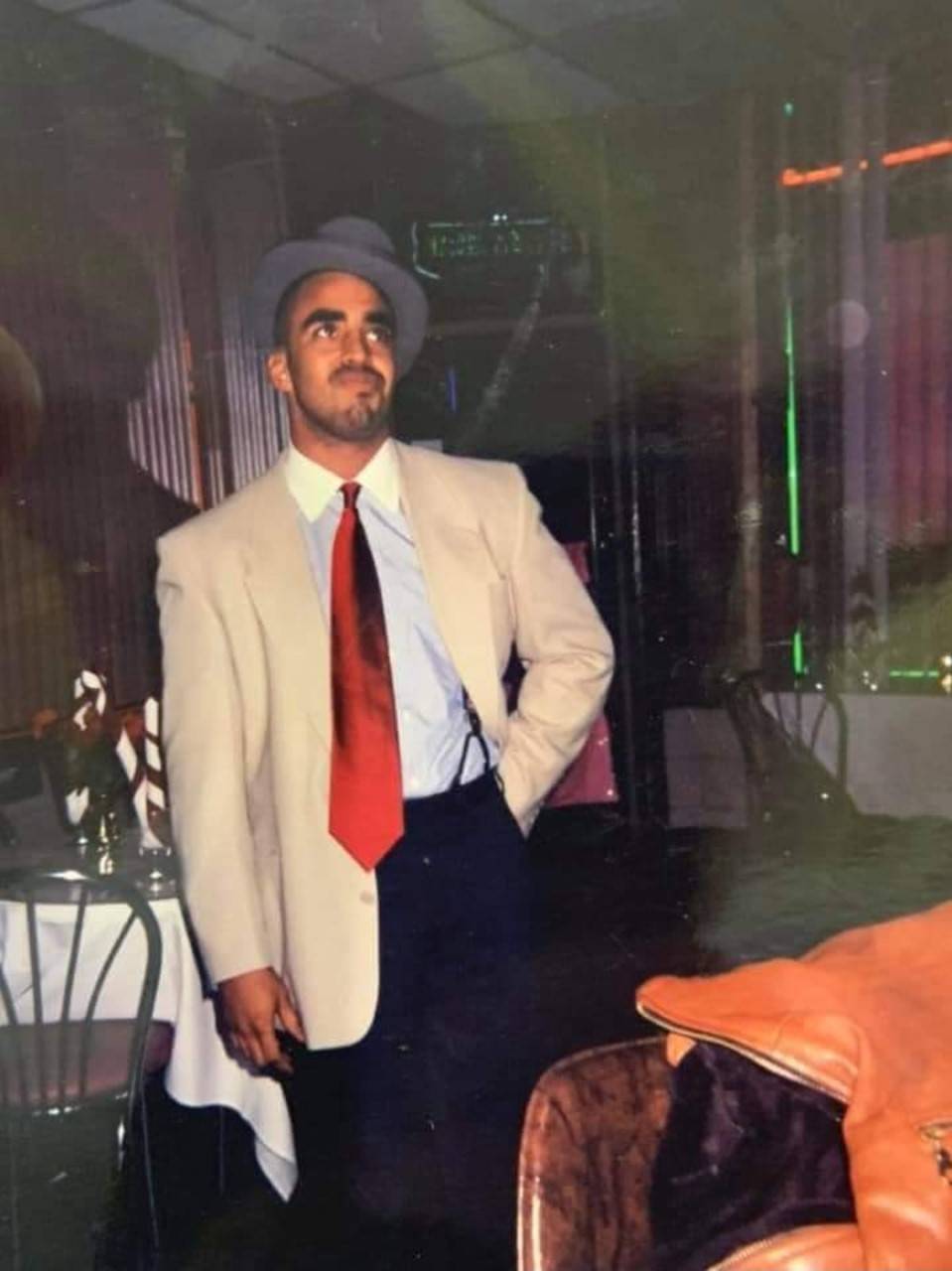 Undated photo of Edwin Segarra, who died after contracting COVID-19
Edwin Segarra was 46 years old when he died of COVID-like symptoms. The Bureau of Prisons told us that on Jan. 25, 2021, he tested positive for the virus at MDC and was put in medial isolation.
On Feb. 5, 2021, he was found incoherent and seizing in his cell. Prison officials say he became unresponsive during a medical evaluation and was then taken to the hospital and pronounced dead.
VIDEO: Full interview with Edwin Segarra's son:
Segarra had been at MDC Brooklyn since 2016. His lawyer tells News 12 that he had served years in another prison before being transferred. He was under pretrial status, and never saw his day in court before he died.
'It's comforting to know I'm not forgotten in this place.' Anonymous inmate describes harsh COVID conditions.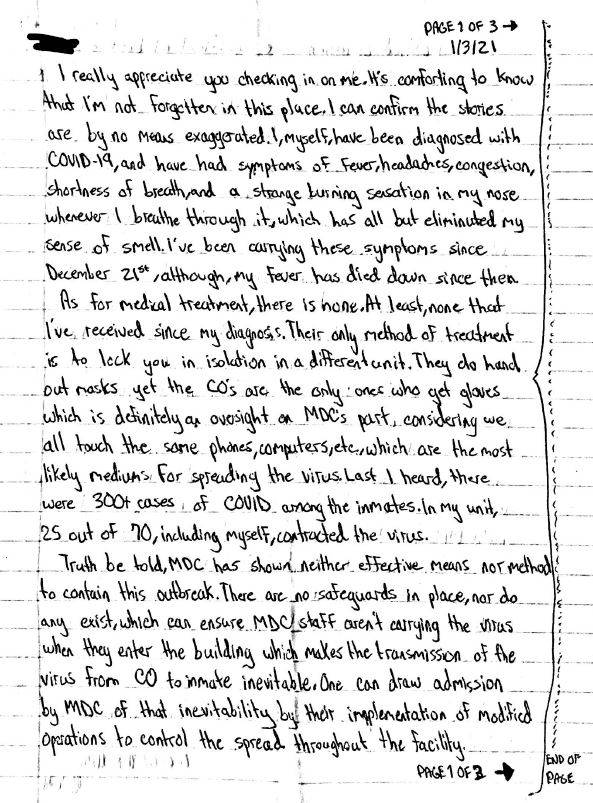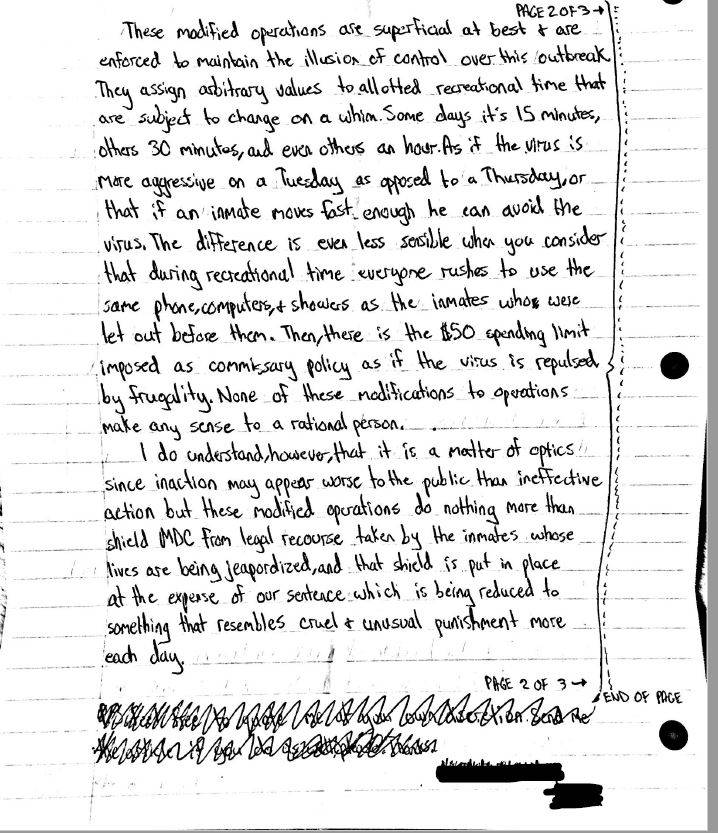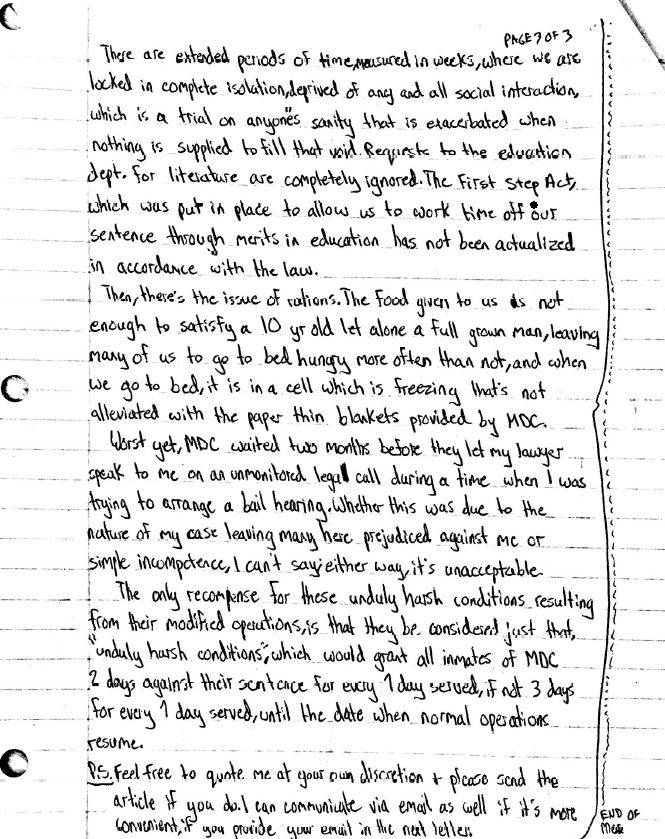 "It is so cold in here." A letter detailing the conditions inside MDC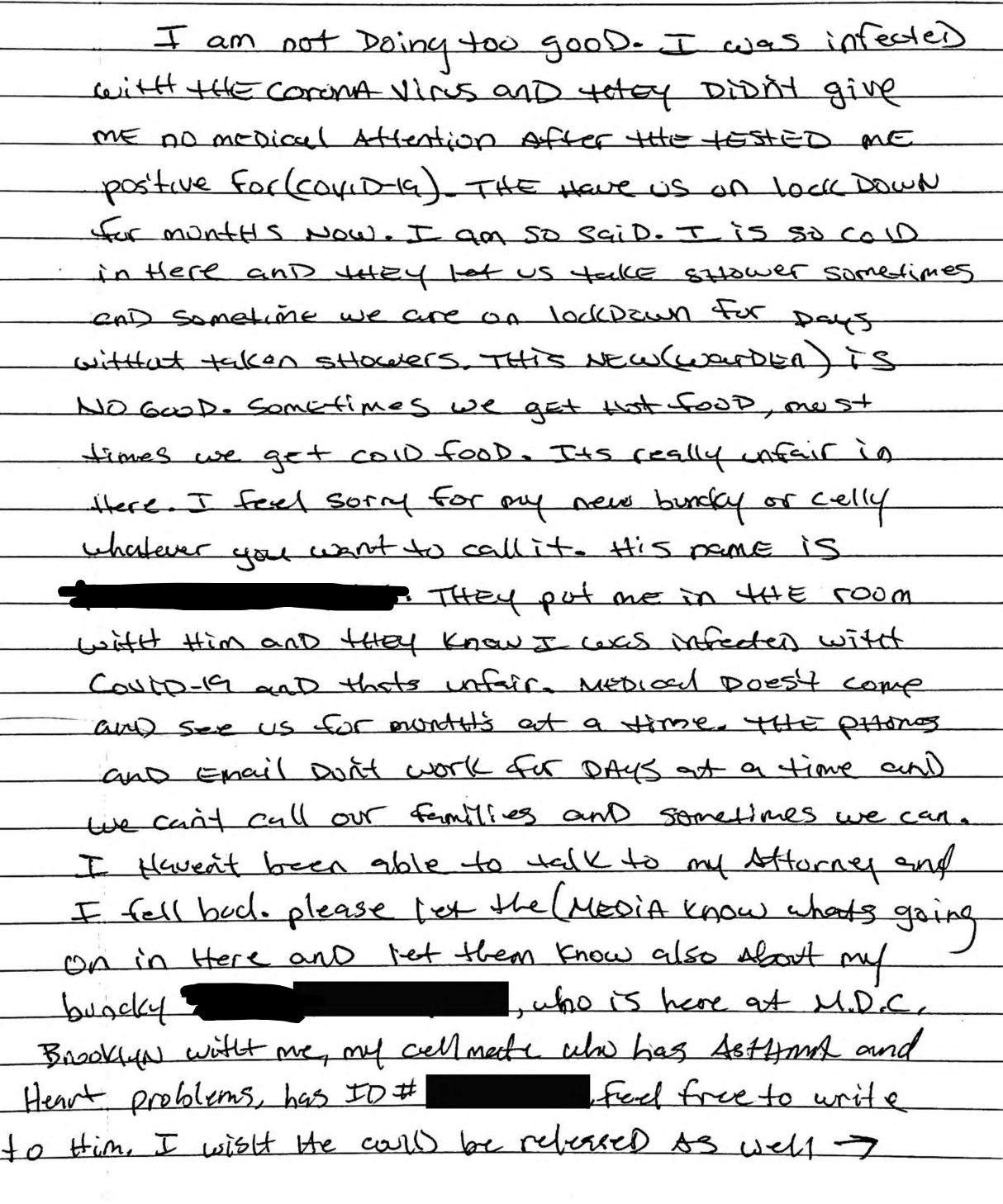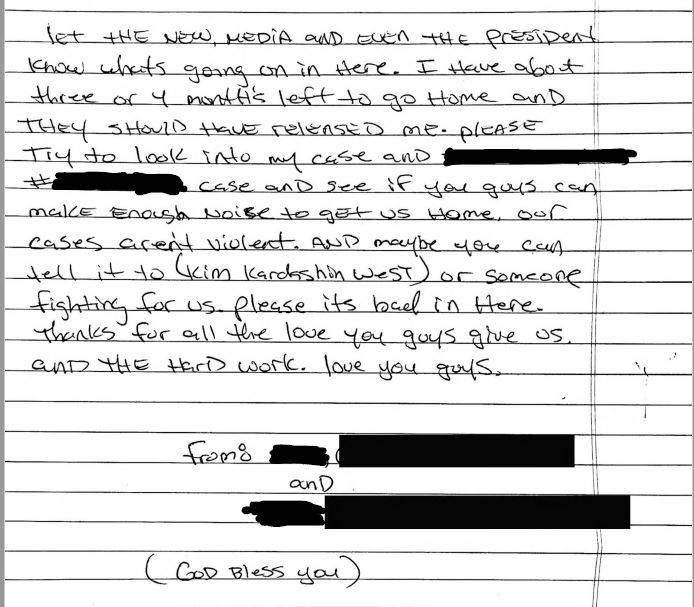 Project Credits:
Charles Bucci: Graphic Designer

Sabrina Franza: Investigative Reporter, Writer, Editor

Stan Kowalski: News Director, News 12 Bronx/Brooklyn

Chade Newton: Graphic Designer

Frank Pokorney: News 12 Digital Assistant News Director

Aime Rodriguez: Managing Editor, News 12 Bronx/Brooklyn

Brooke Rothenberg: Assistant News Director, News 12 Bronx/Brooklyn

Jose Sanchez: Photographer

Chris Vaccaro: Vice President, News 12 Digital