In the tightknit North Shore community of Shoreham-Wading River, a sun-soaked street runs along the coast of the Long Island Sound. A row of beachfront homes and bungalows borders its north, with lush wetlands to its south. Visitors are beckoned to Creek Road by public beach access, with a few sandy parking lots.
On sunny days in all seasons, neighbors stroll along the sand with their dogs. Boaters navigate the swift currents of a narrow inlet to head out to fish on the Sound, and warm summer days bring children out to wade in the water.
Behind it all sits a hulking structure, a relic of one of the most divisive flashpoints in Long Island history -- the Shoreham nuclear power plant.
WATCH: Power of the People - Full Documentary
A generation of Long Islanders is barely aware of the circuitous saga of the plant or the bitter battles that swirled around it for decades. It remains one of the most contentious issues in Long Island history.
A string of disasters elsewhere, both natural and nuclear, cemented fears about safety at Shoreham. The builders of the plant stood accused of shoddy construction that could endanger the community. Legal challenges, including a federal racketeering lawsuit, targeted the plant through the years. Undergirding the tug-of-war over Shoreham was a debate over how to meet growing energy needs on Long Island.
The plant touched off fierce protests, including a massive demonstration that drew crowds of 15,000 to its gates and landed hundreds in handcuffs. Despite the din of protests and mounting public opposition, Shoreham was still powered up for low-level testing as plans for its opening lurched forward.
But that testing would be the only nuclear-powered energy the plant would ever create.
Before it could produce a watt of commercial electricity, elected officials struck a deal that zapped the plant's fate -- marking the first time in history that public opposition got a nuclear power plant decommissioned in its tracks.
This year marks the 30th anniversary of the deal that ultimately shuttered the plant.
News 12 Digital
revisited the story of the Shoreham nuclear plant to explore how the power of the public's voice rose above the pitch of the nuclear age.

Photos: Construction of the Shoreham Nuclear Power Plant

The Future was Nuclear

Nuclear power plants offered an answer to rising electricity demands on Long Island -- and to dependence on foreign oil.

"I think there was a certain amount of prestige in the '60s, of having a nuclear power plant," says Mike Dawidziak, a political strategist who worked with opponents of the plant. "There was this feeling that nuclear power was safe, it was dependable. It was new technology. Our submarines were nuclear powered, our aircraft carriers were nuclear powered."

"At that time, it wasn't about the concerns about nuclear catastrophe, radiation, all of that, because frankly we were still living in the nuclear age. This was the future," says former Suffolk County Legislator and County Executive Patrick Halpin.

The Long Island Lighting Company, the utility that powered the Island, explored multiple sites for nuclear power plants, including in Jamesport and Lloyd Harbor.

"We looked all over Long Island," says Matthew Cordaro, former senior vice president of operations at LILCO, who was on the team that selected the Shoreham site.

LILCO first announced in April of 1966 that it would build a plant at Shoreham that could power nearly half a million homes. It put initial construction costs at roughly $65 million.

News reports of the initial announcement note that LILCO distributed a booklet to the public "offering assurances that the plant would not represent a radiation hazard." The then-county executive praised the plan as a "stupendous installation," according to the New York Times.

The site that was selected sat near the border of the small but growing Suffolk County communities of Shoreham and Wading River. Nestled along the waters of the Long Island Sound, Cordaro says the property was a "great site" for the plant.

"It met all the population criteria, it had a significant amount of cooling water, it was a tremendous amount of acreage," he says. "Originally we bought 400 acres, and then we doubled up on that and bought 800 acres."

Before the plant was planned, other industrial uses had been planned for the property.

"I think Shoreham would have been a sand-mining pit if the power plant had not been put there. So it wasn't that is was going to remain a pristine environmental area," Cordaro says.

In 1968, LILCO applied to the U.S. Atomic Energy Commission -- a precursor to the Nuclear Regulatory Commission -- for permission to construct the plant at Shoreham. The AEC conducted 70 public hearings on the plant over three years, according to the Times.

The AEC gave its initial approval to build the plant in 1973. LILCO said the plant would be completed in 1977.




Rising Concerns

But by 1977, the plant was not done and costs were mounting.

As the business of constructing a nuclear power plant continued, workers inside the plant began to express concerns.

"Whistleblowers started to talk about how the plant was being built, the quality of the concrete that was being used in the containment building," says Dawidziak.

Documents began to emerge too, says Karl Grossman, investigative reporter and author of "Power Crazy: Is Lilco turning Shoreham into America's Chernobyl?"

Grossman, who worked at the daily Long Island Press and other papers, recalls getting a tip about an intriguing discovery at the Southold town dump. A man who would scavenge for old furniture to refinish had found boxes containing thousands of documents.

"Those documents, it turned out, were design and coordination reports from the Shoreham nuclear power plant," Grossman says. "And what they showed was that when there were problems in the construction of the plant — in other words, if something didn't meet specifications — the remedy was to change the specification."

Grossman enlisted a CUNY nuclear physics professor to pour over the documents.

"Nuclear safety-related issues were reflected in those documents -- I mean, serious stuff," he says.

Grossman says whistleblowers also got in touch with him to express their concerns, including about the plant's backup diesel generators and even the reactor. He says he was told that the Shoreham plant was initially designed for a smaller reactor than one that it wound up acquiring.

"What whistleblowers told me was it was like putting a Mack truck engine in a Volkswagen," he says. "It was an impossible situation."

While these concerns came to light, costs continued to pile up at Shoreham as construction work dragged on.

"LILCO was constantly asking for rate increases to fund the construction of Shoreham, even before the plant was finished," says Richard Kessel, a consumer advocate who later became the chairman of LILCO's successor, the Long Island Power Authority.

In 1977 -- LILCO's original projected year of completion -- the utility said the plant would instead be ready in 1980. By then its estimated costs topped $1 billion, according to the Times.

While delays and cost overruns plagued the Shoreham plant, it was a disaster at a different facility in the Northeast that rattled confidence in nuclear power.




Turning the Tide of Public Opinion

In the predawn hours of March 28, 1979, in Harrisburg, Pennsylvania, a burst of steam and warning alerts in a control room signaled the start of a partial meltdown of one of the reactors at the Three Mile Island nuclear plant.

The incident spurred the release of radioactive gases into the surrounding environment. It remains the most significant commercial nuclear accident in U.S. history.

After the accident, federal regulators began to change standards and procedures for commercial nuclear plants.

"The Nuclear Regulatory Commission at the time started to put in place more rules for things like emergency planning, increase the emergency planning zone to 10 miles – things like that, which complicated the licensing process and extended the licensing process," Cordaro says.

The Three Mile Island accident also stoked public opposition to nuclear power across the U.S. -- and in Shoreham.

"That was a pivot point," Halpin says of the Pennsylvania disaster. "Communities have to be evacuated because of an emission, a radioactive emission. And the people who were leading the opposition to Shoreham said, 'Look, this could happen here on Long Island.'"

Just months after Three Mile Island, on June 3, 1979, thousands of demonstrators converged at the gates of the Shoreham plant to make their voices heard. Some 15,000 protesters gathered, and 571 were arrested.

Another disaster -- this one natural -- drove Long Islanders to question whether their utility company was up to the task of running a nuclear power plant. In the waning days of September 1985, Hurricane Gloria roared onshore. It flooded neighborhoods, prompted the evacuation of Fire Island and plunged thousands of Long Islanders into darkness.

"Hurricane Gloria turned LILCO's world upside down," says Kessel. "Because I think people started to say, 'Well, wait a minute, they can't get the lights back, they can't deal with an emergency like a hurricane, what are they going to do if there's a nuclear accident?'"

Crews from other states were brought in to help turn back on the lights -- and they expressed concerns about the state of LILCO's electric systems, says Dawidziak.

"A lot of people were out for a week, two weeks. And a lot of people got turned on by out-of-state utilities. And a lot of these people who worked for these out-of-state utilities started talking about the quality, or lack thereof, of LILCO's infrastructure," he says.

LILCO's preparations and response to the storm quickly came under fire from public officials, including Democratic then-Gov. Mario Cuomo.

Kessel was working at the time for Gov. Cuomo. "When Hurricane Gloria hit and we couldn't respond, LILCO just, you know, screwed up the whole thing. The governor formed a big task force -- I was one of the co-chairs of that task force -- to investigate LILCO. And his activism against Shoreham, I think, sprung from Hurricane Gloria. And that was, I believe, the seismic event, in the eventual closure of the plant."

While the Shoreham debate continued, a disaster on the other side of the world galvanized the protest movement. The horrors of the Chernobyl nuclear accident — initially shrouded in secrecy — ended any romantic notions people may have still held about nuclear power.

"Hurricane Gloria was a huge event -- and then of course, the next year in 1986, Chernobyl happens. And now everybody's questioning how safe is nuclear power," says Dawidziak.

"That was the doomsday scenario that all the proponents of nuclear power said could never happen," says Halpin. "All of the sudden this went from something that was theoretically possible to something that actually happened."

The disaster at the Soviet plant remains the worst nuclear accident in global history. But Cordaro notes that the reactor in the Chernobyl disaster was fundamentally different from Shoreham.

"Chernobyl was such a different beast," he says. "It was an open-air reactor, it didn't have a containment, it was a graphite-moderated reactor -- really nothing, no similarities to Shoreham. [But] the opposition did seize upon it as still another reason" to assail the Shoreham plant.

Public opposition to the Shoreham plant, tracked by Newsday polls, continued to climb through the 1980s. And as it swelled, Dawidziak says the plant's opponents began to make an impression on people in power.

"The protesting, getting arrested by being chained to the gate at the plant — that generated a lot of good press. And those will be indelible images in the battle against Shoreham," he says. "But it's really when we learned to take the political fight into the political arena where we really started changing the hearts and minds of the voters, and therefore the hearts and minds of the elected officials."



Photos: Shoreham Nuclear Power Plant Protests:


Ragtag Group of Political Activists

The protests grabbed headlines, but there was a cast of regular characters who had a singular goal of keeping Shoreham offline.

"This ragtag group of people who stopped the Shoreham nuclear power plant is the only time it's ever been done in the history of mankind. And everybody had their strengths in this movement," says Dawidziak, who himself performed pro bono political consultation work for the opposition.

"This was a David and Goliath story," says Grossman. "And David won."

There was Nora Bredes, the grassroots organizer and leader of the Shoreham Opponents Coalition. She went on to be elected to the Suffolk County Legislature.

"She wasn't in it to generate headlines for herself, or self-aggrandizement," says Dawidziak. "She was really in it because she cared about her community, she cared about the children. And she was extremely effective. She knew how to make a good argument. I'll never forget that she put out a mail piece right after Chernobyl which basically said, 'Is Shoreham safer than Chernobyl?" And you open it up and it said, 'Nyet!'"

On the legal front, environmental lawyer Irving Like "besieged" LILCO with legal challenges to Shoreham in an "unflinching crusade over a quarter century," the New York Times wrote in his 2018 obituary.

Like's brother-in-law, Maurice "Murray" Barbash, was a conservationist and homebuilder with a reputation as "the builder who loved trees," according to the Times. After fighting plans for a major highway on Fire Island, he joined the movement against Shoreham by helping run a group called Citizens to Replace LILCO. He gave Shoreham's opponents "credibility within the building community," Dawidziak says.

Another key player for the opposition was environmentalist Peter Maniscalco, a "free-spirited protest leader who camped for months with a lantern" to show opposition to Shoreham, Newsday said in his 2018 obituary.

"Peter I can only say was our soul," Dawidziak says. "He inspired all of us to be doing this for the right reasons. We had other people who were our brains, we had other people who were our voices. He was our soul."

"All these grassroots movements, they moved to change the political complexion of the Suffolk Legislature," says Grossman. "It was virtually all pro-Shoreham, pro-nuclear at one point — and then by political action, going door-to-door, running people for the county Legislature... that all changed."

In the Suffolk County Legislature, lawmakers Wayne Prospect and Gregory Blass were Shoreham's chief opponents.

"If the Suffolk Legislature in particular hadn't taken a strong stance against Shoreham, that plant probably would be operating today," says Kessel.

"Shoreham is really a story of, 'If not for this person, the plant might be online today,' and it's absolutely true," Dawidziak says. "You could say that about Irving, you could say that about Peter, you could say that about so many people."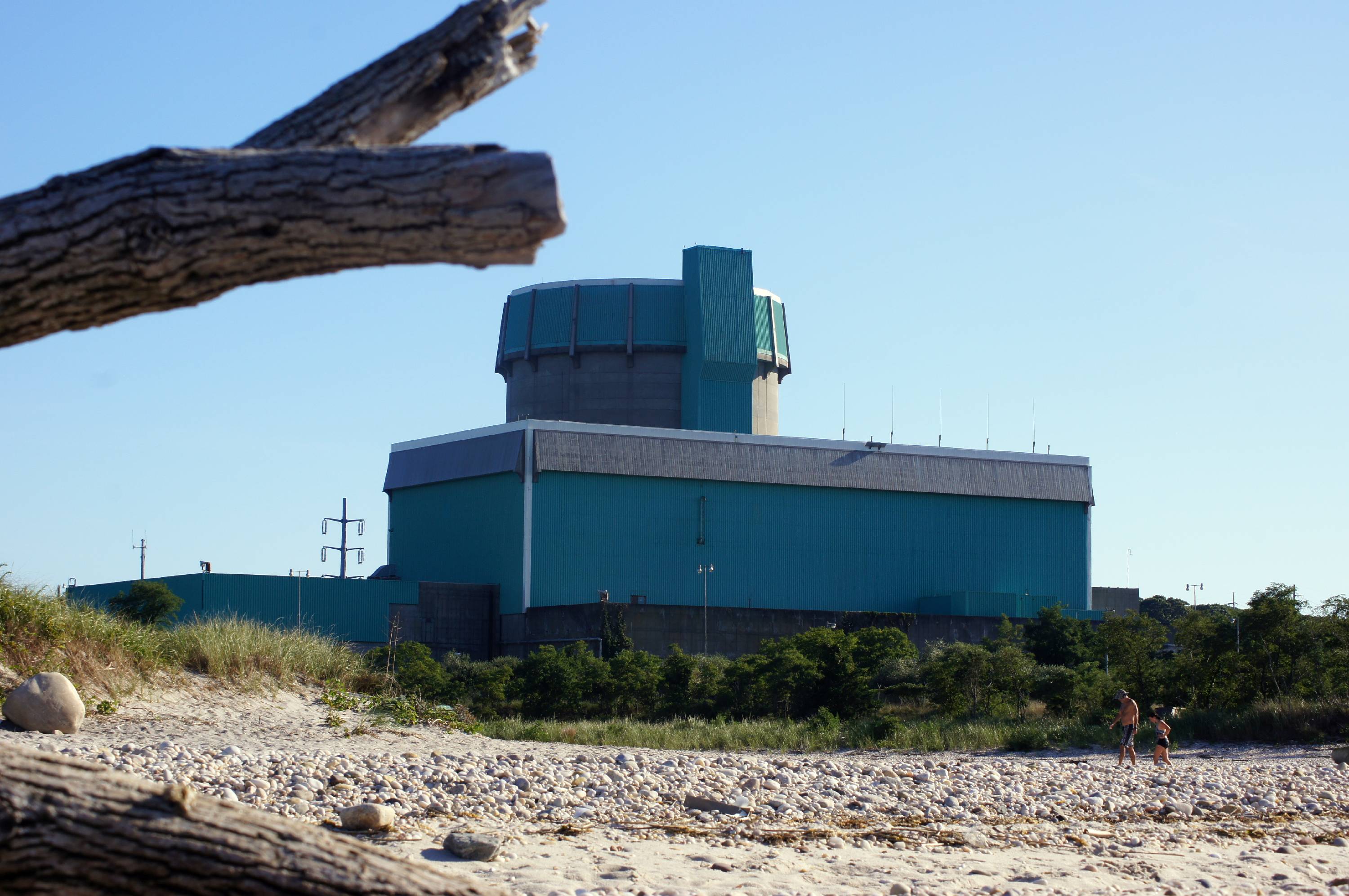 No Escape
As nuclear disasters fueled opposition and led to expanded nuclear plant regulation, the evacuation plans for Shoreham emerged as a central issue in whether it could -- or should -- ever open.

"How can you evacuate Long Island?" asks Kessel. "I mean, you can't get off of Long Island on a normal day, let alone a nuclear emergency, in an area where it's very bunched together out on the East End."

"Anybody who's ever been in rush hour traffic knows you couldn't possibly safely evacuate Long Island," says Dawidziak. "And how about the people on the East End? What are we going to tell them, swim for it?"

Cordaro says the opposition seized on the issue of evacuation.

"That was one of my personal projects and I was in charge of the emergency planning process," he says. "We evaluated all the different kinds of accidents that would take place at the plant. And we saw that it would have no impact on this population zone. We demonstrated... that we could put an emergency plan in place to take care of all of Long Island."

To get federal approval to begin operating, LILCO needed to demonstrate the safety of its evacuation plans in conjunction with local emergency officials. But it did not find willing partners.

"In order to put a nuclear power plant online, you had to have a successful evacuation drill, to prove that it could be done. And Suffolk County was refusing to go along with it," says Dawidziak. "They would refuse to participate. So if the local police… won't participate, how could you have a successful drill?"

New York state, under the leadership of Democratic Gov. Mario Cuomo, also refused to take part in the evacuation drills.

The evacuation issue touched off a yearslong battle involving the utility and state and local officials.

LILCO eventually staged its own drills, with its workers posing as emergency responders. But Long Island's dead-end geography is cited as one of the major factors that changed public opinion on the road to the plant's eventual abandonment.

News 12 Vintage: Two Families, Two Views of Shoreham

Running at 5%

By 1984, a Newsday poll found that nearly two-thirds of respondents said that Shoreham should not operate, with 56% citing safety-related issues. A state audit that year blasted "gross mismanagement" of the plant project virtually from its inception, with wasted man-hours and multibillion-dollar cost overruns.

State and local officials had started to turn against the plant.

"When we first started this, the Suffolk County Legislature was 16-2. Of 18 members, 16 people supported the plant and only two of them opposed it," says Dawidziak. "By the time we were done, it was 1-17. Only one person supported it, and 17 opposed it."

But LILCO was moving forward -- over the objections of Suffolk County and New York state.

"Their goal was to get this plant operational, so that they could begin recouping the cost," says Halpin.

In the summer of 1985, LILCO got approval from the government to power up and begin low-level testing. It operated the plant at 5% of its capacity — then began to eye a license to run at 25%, although it never got that high.

"I think one of the great mistakes that were made by the federal government frankly was to give them a low-power license to test the plant. So it was contaminated," says Kessel.

And while the plant did run at 5%, it never generated commercial power for use on Long Island.


Racketeering at the Lighting Company

Shoreham was barraged with legal challenges and lawsuits over the years. But one lawsuit filed by the Suffolk County Legislature against LILCO in the 1980s alleged corruption at its core.

The suit claimed that LILCO lied about the plant's climbing costs and covered up defects in its construction. The utility was accused of lying about the plant's progress to obtain rate increases.

The lawsuit was filed under the Racketeer Influenced and Corrupt Organizations Act.

"A RICO suit is generally aimed at the mafia, at organized crime," says Grossman. "And basically what this suit charged was that LILCO's behavior in the construction of Shoreham -- covering up things, all kinds of things -- was akin to organized crime."

Grossman says the genesis of the suit was the allegations of the whistleblowers who had come forward to allege problems with the plant's construction.

The RICO aspect of the lawsuit was challenged in court -- but eventually a jury found the company and several of its executives guilty of fraud under the racketeering statute.

"To be able to say that they were found guilty under a federal racketeering statute, I mean, that was a very, very good political argument for us to make," Dawidziak says. "And we did. We put it in mailings to people."

"At that point, LILCO had absolutely no credibility," Halpin says. "Nobody believed them. Not the public officials, not the public – not even their own employees."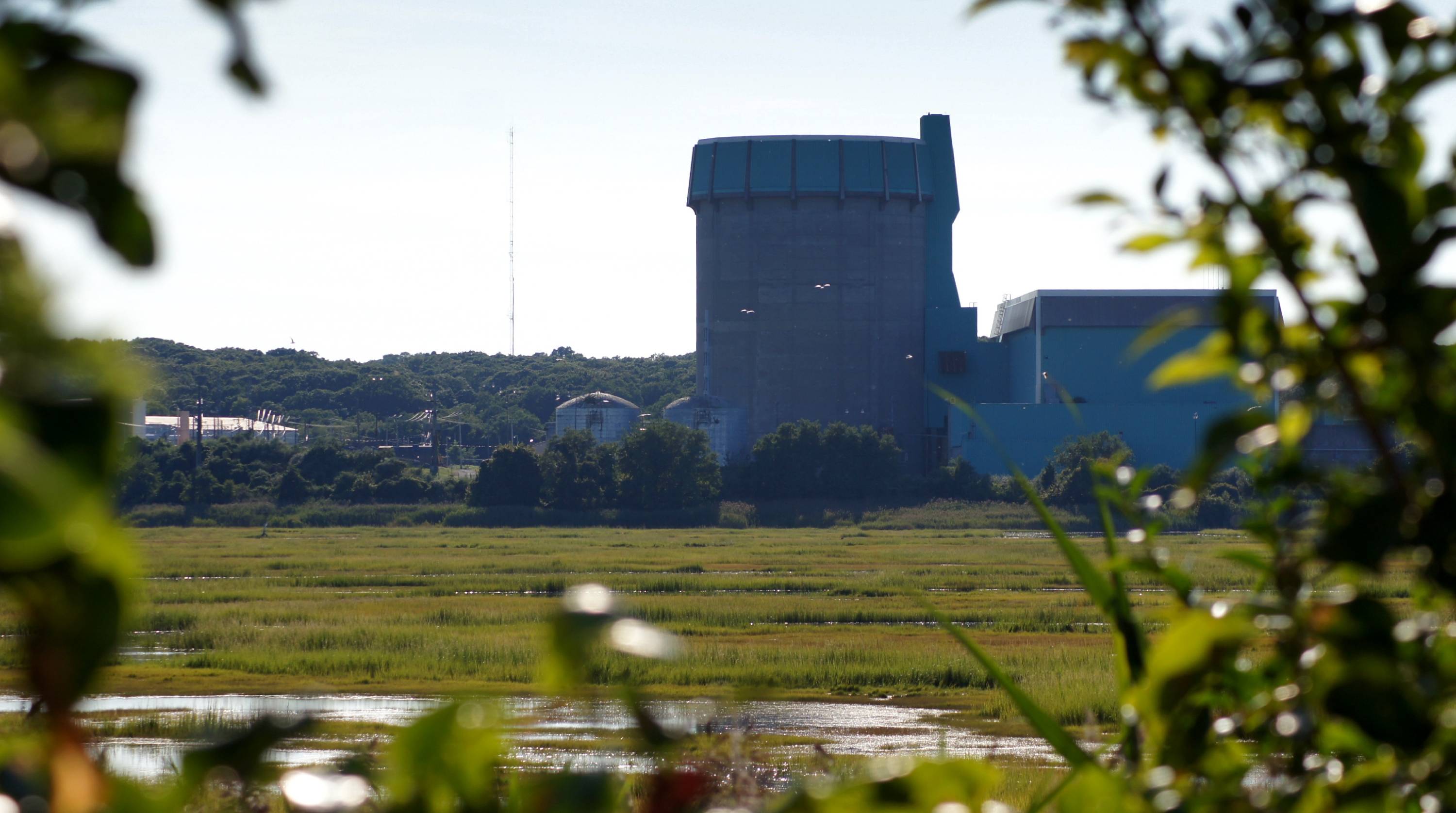 Sealing the Deal to Shutter Shoreham
"LILCO had clearly lost the confidence of the people, and therefore had lost the confidence of the elected officials," says Dawidziak. "I think there was just a demand that this utility had so lost the confidence of the public and elected officials that it was time to replace them with a public authority."

"It was public enemy number one," Kessel recalls. "Gov. [Mario] Cuomo took up the cause to close Shoreham, and it became a cause celebre."

The state founded the Long Island Power Authority with a mandate of exploring a LILCO takeover — and that eventually became the vehicle to shutter Shoreham.
There were false starts, impasses and stalemates that seemed unending. In 1988, Cuomo and LILCO announced a deal to shutter the plant -- but it was attacked as too costly for ratepayers.

The next year, on Feb. 28, 1989, officials reached an updated version of the accord. Under the terms, LILCO agreed to sell the Shoreham plant to the Long Island Power Authority for $1, and agreed not to operate the plant even if an operating license was granted.

Kessel says he has the dollar framed, and kept it in his office for many years.

Within months of the deal's announcement, the Nuclear Regulatory Commission voted to give Shoreham a full license.


News 12 Vintage: A Deal is Struck - 1989

For Shoreham's diehard opponents, the deal wasn't perfect, but Dawidziak says they eventually agreed that keeping the plant closed was what mattered.

"We had a big meeting up in Stony Brook, all the anti-Shoreham people basically were there," says Dawidziak. "And it was a bit of a contentious meeting because some people wanted to fight on. And Peter Maniscalco famously got up and said, 'I got into this battle to stop the plant. This does that, and this is what we should do.' And that's what we agreed to. He said, 'I didn't get into this to put LILCO out of business, I got into this to stop the plant.'"

With a deal in place after all parties approved it, the process of decommissioning and decontaminating the plant began. Kessel, named the second chairman of LIPA, led the utility during the decommissioning process.

The components that could be salvaged were stripped out and sold off -- its fuel rods were barged out to Philadelphia Electric for its Limerick generating station, according to Kessel, who says he traveled there to see the rods being installed.

But the bill for the plant still had to be covered. Despite its initial projections back in 1966— around $65 million — the final tab stretched to at least $6 billion.

"The ratepayers of Long Island would have to pay over $6 billion for this abandoned nuclear power plant," says Halpin.

"Looking back at that, I think we all could have done a better job in forcing LILCO shareholders to pay more of that cost. They did pay close to $2 billion — probably should have been more," says Kessel.

"The only way that the plant could have been abandoned was for the governor to offer a sweetheart deal to the Long Island Lighting Company to make them walk away," Cordaro says. "And it was the deal you couldn't refuse... It was a no-brainer on the part of the company -- not so much for the ratepayers."

"The agreement was that there would be a surcharge on everybody's electric bill for the next 30 years. And last time I looked, it's still on the bill," Halpin says.

A LIPA spokesman told News 12 that the so-called "acquisition adjustment" -- the term used to describe the purchase of Shoreham -- would be paid off "within the next decade or so."

Cordaro says the abandonment of the plant was a disaster for Long Island in many respects. "It was an environmental disaster, it was an energy disaster, it created air pollution, it was an economic disaster because of the contribution the plant would have made to taxes, the local economy, salaries, a number of different things," he says.

Opponents argue that the true disaster might have been averted by keeping the plant shuttered.

"If there had been an accident at this facility, the damage it could have caused to public health, the ecosystem, the Long Island Sound – could have been a lifetime," says environmentalist Adrienne Esposito, executive director of Citizens Campaign for the Environment. "It could have lasted a lifetime. And so if there was an accident, the severity of that damage almost is unquantifiable."

"It's almost impossible to speculate," says Dawidziak. "Would the plant have been safe? Might there have been an accident? Might there have a Three Mile Island-type of situation here? What would that have done to property values locally, what would that have done to people wanting to move here? All of those things are impossible to speculate, because you don't know what would have happened."
The Future of the Plant

Its parts of value are long gone -- some sold off, others auctioned. But the shell of the Shoreham plant still stands, surrounded by woods, water and wetlands.

LIPA declined repeated requests for a tour of the property, citing safety reasons. But News 12 was granted access in 2003, and our cameras documented peeling paint, rusted pipes -- even coffee cups with workers' names on them.

News 12 Vintage: Exclusive tour inside the Shoreham nuclear plant - 2003

Some uses have been found for the site over the years.

"We put up some windmills there, a small peaking plant was built on the site. The cross-sound cable is plugged in at the intake canal at Shoreham," Kessel says.

Major proposals explored for the Shoreham site have included a solar-panel farm, a deep-water port and more. But they have all been abandoned.

A 2018 state law now protects 800 acres of land surrounding the plant. Talks are ongoing for a sale of that land to the state, with visions of a possible state park, according to Newsday. But LIPA retains ownership of the plant itself — which was previously deemed to costly too raze.

"The cost was astronomical," says Kessel. "So in the end, the decision was made to leave it there, which of course it still is today — kind of like a monument to some very bad decisions back in the 60s and 70s."

"I suppose it would be wonderful if it could get torn down," says Dawidziak. "But maybe not. Maybe it belongs there as a cautionary tale for the future."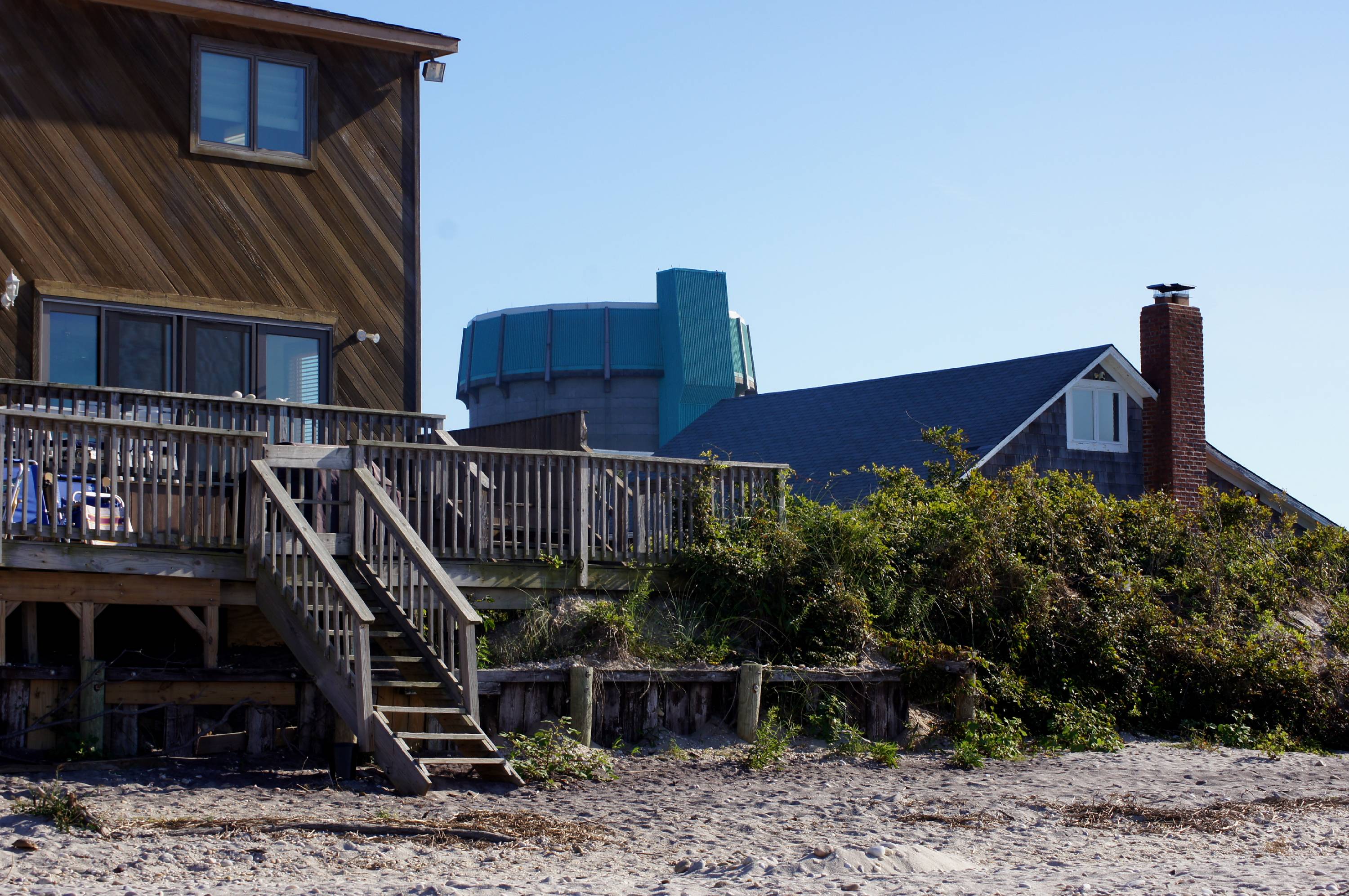 Project Credits:
Greg Cannella: Producer, Photographer, Editor
Colleen Harrington: Managing Editor, Producer, Writer
Frank Pokorney: Executive Producer
Chris R. Vaccaro: VP of Digital
James DiGregorio: Graphic Design
Timothy Ivers: Archival Video Editor
Photo Credits: News 12, Associated Press, Newsday
Archival News Clips: Newsday, The New York Times
Special Thanks: Newsday, Alexandra Ramos